Standard

Rate

£

1400.00

+VAT

Member

Rate

£

1120.00

+VAT
This course is designed for those wishing to take the steps to become Low Carbon Consultants (LCCs) and also those who want to gain certification as Low Carbon Energy Assessors (LCEAs) to be able to produce Display Energy Certificates (DECs). Please note that you will still need to apply to become a LCC with CIBSE Certification after passing the examination.   
Becoming an LCC is a pre-requisite for being a LCEA with CIBSE Certification. Find out more about routes to become a LCEA to produce DECs.
Training is not mandatory and as such you can purchase the exam only.
Learning Outcomes:
On completion of the course you will have an understanding of the following:
Legislative framework
Building regulations Part L
Energy Performance Certification
Low and zero carbon technologies
Factors affecting building efficiency
Before booking a course, please pay particular attention to the information below regarding preparation and the levels of qualifications and experience required to pass the training.
The LCC course is intensive and requires a high level of prior knowledge. Providing you pass the exam at the end of the course you can apply to join the CIBSE Certification Low Carbon Consultant register. For more information about Display Energy Certificates (DECs) and the process of certification, please visit the CIBSE Certification website.
If you are hoping to certify as a DEC assessor* we recommend that you complete pre-APEL form, before you complete the LCC assessment.
Your course will be hosted on Microsoft Teams if 'Remote' or at our headquarters in Balham, London if 'Face-to-face'. Joining instructions will be included in the booking confirmation sent upon successful booking of a live course. You will receive an email with the subject line 'Welcome to MyCIBSE Learning' from [email protected] once your place has been confirmed, where you can create a password to access your 'MyCIBSE Learning' portal. Please note this portal will host the exam only, which will be assigned to you on the day of the course.
Agenda for event
Time
Description
Day 1 & 2

Introduction

Energy Performance of Buildings Directive

Introduction to Part L

Energy efficiency in designs

Display Energy Certificates (DEC)

Energy efficiency in operation
Remote - How to join:
This course will be hosted live online on Microsoft Teams. A Microsoft Teams account is not required, you will be sent a link to join.
You can choose to join on your preferred web browser, or if you already have the Microsoft Teams desktop app, click 'join meeting'.  You will then automatically join the course through the app.
Face-to-Face:
The course location will be underneath the respective date, please make your way to the location.
Parking is not available.
Course Materials:
The course presentation and any additional materials will be sent to delegates once attendance is confirmed on the day of the course.
We are working towards being more sustainable, therefore we do not recommend materials to be printed.
What is included?
-Full day training with an industry expert trainer
-CPD certificate
-PDF course materials
- Lunch and refreshments**
**For face-to-face courses
The exam is 'Open Book' - texts allowed are:
Approved Document L: Volumes 1 and 2
DLUHC for DEC's
There are 50 multiple choice questions (worth two marks each). The exam is marked out of 100 and the pass mark is 70%. The time allowed is 90 minutes. Based on government guidelines, an additional 25% extra time is given for special needs. Time allowed is 113 minutes.
Once your attendance on the course has been confirmed you will have access to the exam via your My CIBSE Learning Portal under the tab 'My Courses'.
If there is any reason that you should not be able to complete the exam online, please contact a member of the training team at [email protected] to make alternative arrangements.
Multiple choice questions only have one correct answer – candidates should note that some questions offer options for 'all of the above/below' or 'none of the above/below' so the questions should be read carefully.
The questions will cover the whole syllabus, some of which is only covered in the pre-reading. Some of the questions will require good engineering judgement. Some of the questions will require a calculation. You will need a calculator.
The exam is hosted via the CIBSE Learning Management System. Each exam is timed and will automatically log the candidate out once the time has ended. The CIBSE Learning Management System has a single sign on system forcing the candidate to login with a username and password. Once the exam has been started the candidate is unable to pause or restart the exam and must be finished in the allocated time.
Although the exam is 'open book' it is not designed to allow candidates to look up all the answers - material allowed should be regarded as reference. If candidates have not prepared thoroughly by completing the pre-reading and understanding the training course, they may find it hard to finish the exam. CIBSE Training must be notified in advance of any relevant special needs or requirements.
Two simple ways to book:
Card - Use the 'Book Now' button at the top of this web page.
Invoice - Please fill in the booking form here. Please note you are only booked onto the course once Training has processed the form.
* If you are having any difficulties please either email us at [email protected] 
Speakers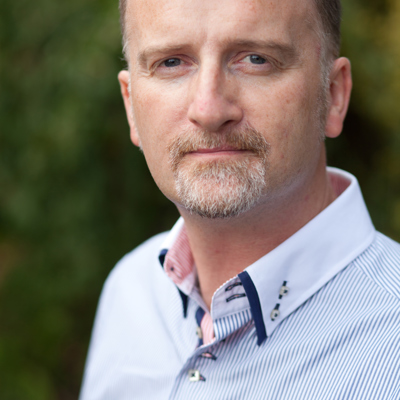 Richard Holmes
Director
Richard has been involved in energy management and assessment for 30 years.
He is a CIBSE Certification Low Carbon Consultant for Design and Operation, a Chartered Environmentalist (C.Env.) and a Member of the Energy Institute (MEI).
After 10 years working for the Energy Saving Trust's advice network, the European Energy Agency network and local authority Carbon Management Teams, Richard set up his own consultancy business (Third Stone Limited) in 2005.
He provides an advisory service to various clients from the construction industry to other businesses and public sector organisations.
He has delivered training courses on energy management and assessment throughout his career and is a lecturer at Nottingham Trent University's Business School and School of Architecture.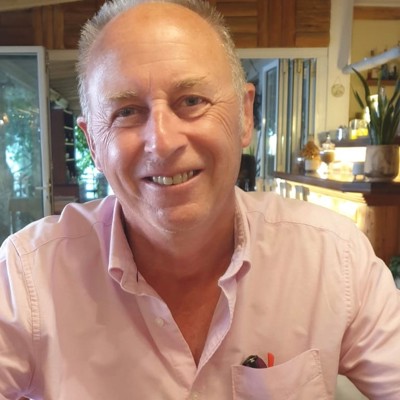 Adrian Sweetman
Acreshort Consulting|Principal Energy Consultant
Adrian Sweetman has an engineering background and has applied that knowledge to the energy management field thus bringing a practical perspective to the courses he delivers.
Having been training for CIBSE since 2008, Adrian has a good level of knowledge in the field of energy efficiency, legislation and compliance gained through working with a divers set of commercial and industrial clients as a consultant.
Adrian is also a CIBSE Certification Non Domestic Energy Assessor and ESOS Lead Assessor.
CIBSE Training reserve the right to make changes to the speakers or programme. The right is also reserved in absolute discretion and without further liability to cancel any seminar when fees paid will be refunded. Acknowledged bookings are firm. Cancellation up to 4 weeks before the course is subject to a charge of 25% of fees due, later cancellation is not accepted but delegate substitution is allowed at any time. We reserve the right to request payment in advance for companies which have not had previous financial transactions with CIBSE Services Ltd. 

All delegate alterations/cancellations must be received in writing to: [email protected]  

Please note we do not accept card payments via American express

Please contact the training team before making any travel or accommodation arrangements - particularly if you are travelling from outside the UK mainland, as CIBSE will not be liable for any cost incurred.