Standard

Rate

£

1320.00

+VAT

Member

Rate

£

1055.00

+VAT
Please note, the prices above are for training delivered up to the end of 2023. Our fees are increasing and will be as below for all training delivered from January 2024.  
Standard Rate
£1,450.00 ex. VAT
Members Rate
£1,160.00 ex. VAT
The course will introduce many building engineering systems from water supply, plumbing and drainage, through heating and ventilation systems to more complex systems for air conditioning. It will emphasise the relative merits of different systems and explain the context of current regulatory and professional practice related both to design and maintenance.
Learning Outcomes
On completion of the course, you will have an understanding of the following:
Mechanical services issues and their engineering background
How construction affects building services
A wide knowledge of a range of different HVAC systems
How the services integrate with building performance
Legislative requirements
Feedback
'[I learned]...various mechanical systems which can be applied to the projects I shall be working on and have a clear idea of how they might work in collaboration with the other elements in the building / project'
'It was indeed a great learning experience and brush up [on] mechanical skill sets'
'A good course with a very knowledgeable trainer who presented and explained the mechanical systems very well'
This three-day course is suitable for those needing a knowledge in mechanical building services who may not have had any formal training directly in mechanical services.
This course is ideally suited to those who:
Have been given additional responsibility for mechanical engineering services
Have responsibility for estates and engineering personnel or contractors
Facilities Managers with overall responsibility for buildings and their services
Maintenance Managers
Are a specialist in another branch of engineering but find they now have to understand mechanical services systems
Agenda for event
Time
Description
Day 1

Heating

Session 1

Heating Heat Transfers in Buildings

How heat is lost from buildings
How to reduce energy use: calculation of building heat loss
A brief review of the latest Building Regulations

Session 2

Ventilation

Increasing the importance
Fresh air requirements

Session 3

Heating Systems

A review of the advantages & disadvantages of the different types of heating system

Session 4

Plant Sizing and Controls

Energy Trends
Boiler Sizing
Effective & efficient controls & types of control system

Q&A

Day 2

Cooling & Air Conditioning

Session 1

Cooling and Air Conditioning

Heat Gains & Assessment of Cooling Loads
How to calculate a cooling load
How to reduce cooling & plant requirements

Session 2

Air Conditioning Systems

A review of the different a/c systems available & their relative merits
Latest Developments

Session 3

Plant & Equipment

Types of equipment & their standards of use e.g., fans, filters, heat exchangers & humidifiers

Q&A

Day 3

Water Services

Session 1

Refrigeration

Understanding how refrigeration works
The refrigeration cycles
Plant & equipment
The issues associated with refrigeration systems

Session 2

Water Services

Hot & Cold-Water Services: Explanation of different water service systems including current developments.

Session 3

Legionnaires Disease

Explanation of Legionnaires Disease
Consideration of its wider impact on Building Services Engineering
Professional responsibilities

Session 4

Drainage / Building Regulations

A brief overview of the principles of drainage systems above & below ground and their design
The course concludes with a review

Q&A
Speakers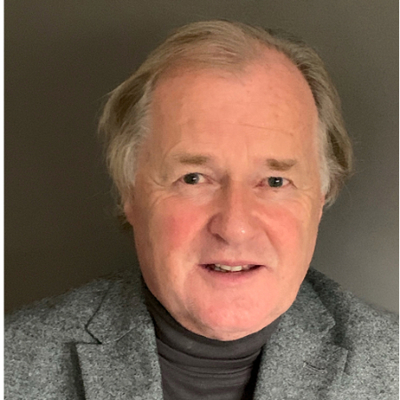 Gordon Hudson
Consultant & Lecturer, Mott MacDonald & Northumbria University
Gordon Hudson is an experienced chartered building services engineer, who has worked extensively in the industry and has played a role in higher education in the specific subject area of building services, sustainability and the wider built environment disciplines.
Gordon is a consultant to Mott MacDonald and lectures at Northumbria University. He led the MEP design team for the Houghton Primary Care building that achieved the only BREEAM "outstanding " healthcare certification to date. He has reviewed CIBSE guides and papers for CIBSE conferences and was lead author for the Scottish Government's school design guide.
Gordon carried out the first BREEAM assessment in Iceland and led the Mott Macdonald team in developing the initial stages of the Estidama sustainability code for the UAE and the first green building code in Egypt. 
Meet the trainer: Get to know your trainers: Gordon Hudson, Mechanical Services Explained trainer (cibseblog.co.uk)
Remote - How to join:
This course will be hosted live online on Microsoft Teams. A Microsoft Teams account is not required, you will be sent a link to join.
You can choose to join on your preferred web browser, or if you already have the Microsoft Teams desktop app, click 'join meeting'.  You will then automatically join the course through the app.
Face-to-Face:
The course location will be underneath the respective date, please make your way to the location.
Parking is not available.
Course Materials:
The course presentation and any additional materials will be sent to delegates once attendance is confirmed on the day of the course.
We are working towards being more sustainable, therefore we do not recommend materials to be printed.
What is included?
- Full day training with an industry expert trainer
- CPD certificate
- PDF course materials
- Lunch and refreshments**
**For face-to-face courses
Two simple ways to book:
Card - Use the 'Book Now' button at the top of this web page.
Invoice - Please fill in the booking form here. Please note you are only booked onto the course once Training has processed the form.
* If you are having any difficulties please either email us at [email protected]