Standard

Rate

£

355.00

+VAT

Member

Rate

£

284.00

+VAT
This course covers the design techniques for the selection and sizing of standby diesel generators for low voltage distribution systems within a Building Services Environment. The training is primarily aimed at electrical engineers, electricians, technical facility engineers, who want a good grounding and understanding of Standby Diesel Generators and Implications in building services. Allot of engineers do not realise that generators have three fault levels, they are three times the impedance of transformers and they produce lower fault currents, compared to Transformers, hence higher harmonic distortion. We will look at generator decrement and capability curves and demonstrate how these are applied to equipment selection. The course takes you through all aspects of generator sizing, consideration of harmonics, step loads, fuel polishing systems, design applications, specifying, and selecting the most appropriate generator for your building.  The course will provide clear concise notes and summary tables for future reference, to use in your daily activities.
Who should attend?
Electrical engineers of all grades
Electricians of all grades
Building services engineers
Property managers of all grades
Facility Managers of all grades
Building surveyors of all grades
Architects
This course is also applicable for anyone involved in the build process and the high-level procurement of electrical installation design or services would find this course useful as a means to increase their understanding and improve their awareness of the generator design and installation requirements.
Agenda for event
Time
Description
Session 1

Student Exercise
Fault level analysis, selection of alternators / governors, selection of circuit breakers
Understanding decrement curves and capability curves and the impact of leading power factors and harmonics

Session 2

Practical approach to generator fault level analysis and use of decrement curves
Understanding fault level classifications and withstand capability of circuit breakers

Session 3

Impact of leading power factor on generators and understanding capability curves
Classification of governors
Consider alternative generator starting systems

Session 4

Sizing of standby diesel generators and what to consider
Capability of alternators / governors
Generator earthing and calculations
How to specify Standby Diesel generators
Live Online - How to join:
This course will be hosted live online on Microsoft Teams.
A Microsoft Teams account is not required, you will be sent a link to join. 
You can choose to join on your preferred web browser, or if you already have the Microsoft Teams desktop app, click 'join meeting'.  You will then automatically join the course through the app.
Course Materials:
The course presentation and any additional materials will be sent to delegates once attendance is confirmed through a secure link.
We are working towards being more sustainable, therefore we do not recommend materials to be printed. 
What is included?
-Full days training with an industry expert trainer 
-CPD Certificate 
-PDF Course materials
Two simple ways to book:
Card - Use the 'Book Now' button at the top of this web page.
Invoice - Please fill in the booking form here. Please note you are only booked onto the course once Training has processed the form.
* If you are having any difficulties please either email us at [email protected] or call, +44 (0)20 8772 3660.
Speakers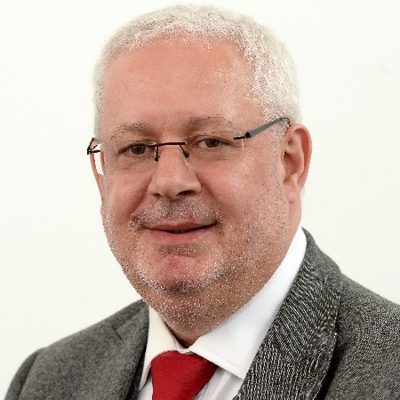 Gary Marshall
Gary has over 40 years in the Building Services Industry and has accumulated a vast level of knowledge and expertise, both technically and commercially.
He has created many new calculation tools, test procedures, monitoring tools and new engineering services design building blocks, suitable for the 23rd / 24th Century. Gary is a very passionate individual and strives for excellence, in every part of the Electrical Engineering Design process.
CIBSE Training reserve the right to make changes to the speakers or programme. The right is also reserved in absolute discretion and without further liability to cancel any seminar when fees paid will be refunded. Acknowledged bookings are firm. Cancellation up to 4 weeks before the course is subject to a charge of 25% of fees due, later cancellation is not accepted but delegate substitution is allowed at any time. We reserve the right to request payment in advance for companies which have not had previous financial transactions with CIBSE Services Ltd. 

All delegate alterations / cancellations must be received in writing to: [email protected]  

Please note we do not accept card payments via American express

Please contact the training team before making any travel or accommodation arrangements - particularly if you are travelling from outside the UK mainland, as CIBSE will not be liable for any cost incurred.