Standard

Rate

£

355.00

+VAT

Member

Rate

£

284.00

+VAT
Above ground drainage design in the UK is based upon EN 12056 (Gravity drainage systems inside buildings). This course takes you through the Standard and provides example calculations for both sanitary pipework and rainwater systems. Various options for ventilation, materials, layouts and sizing are examined. The history of drainage and future possible developments are considered. The scopes and limitations of all the parts of the Standard are considered and participants are encouraged to examine their local systems and discuss their observations.
Learning Outcomes
Realise the scope of sanitary pipework and rainwater European Standards
Understand the relationships between Standards, European Technical Approvals and English Building Regulations
Know the content and scope of all Parts of BS EN 12056
Understand air and water flow in stacks and branches - including filling degrees and Discharge Units
Understand the water flow in gutters and downpipes
Understand the calculations needed for pipe sizing and gutter sizing under various loads and situations 
This course is 6 CPD hours.
Engineers from other disciplines that need to understand the principles of operation of a drainage system. People who want to learn about the variations of design that are possible with modern above ground drainage systems. Those who need to find their way through the maze of options within EN 12056 and current UK Building Regulations. These people could include: architects, off-site manufacturers, Building Control Officers, planners, pipework installers, CAD producers, young engineers, public health engineers, certification bodies and consultants.
Agenda for event
Time
Description
10:00

Session 1: Introductions (expectations and background), The history of drainage, BS EN 12056 Part 1

Structure, concepts and terminology, water traps and mechanical seals Stack pressure profiles, offsets, filling degrees, system types and variations, ventilation stacks and AAVs, no-connection zones and offsets, tall building drainage, alternative approaches, discharge units

11:05

Drink and comfort break (15 mins)

11:20

Session 2: BS EN 12056 Part 2 Sanitary pipework, layout and calculation

Sanitary pipework, layout and calculation. Calculation examples of a bathroom and kitchen and a block of flats, pipe sizing and ventilation options, flushability

12:30

Lunch (30 mins)

13:00

Session 3: BS EN 12056 Part 3 Roof drainage, layout and calculation

Rainfall in the UK, climate change, Stormwater and flooding issues, Hierarchy of disposal, SuDS, Limitations of BS EN 12056 Part3, syphonic systems, drainage chains, gutters, parapets, overflows and offsets. Simple calculation for 'normal' house, security and storm selection, 100-year storms and other infrequent events, combined and separate drainage systems

14:20

   Drainage 'walk' and drink and comfort break (25 mins)

14:45

 Session 4: Remaining Parts of BS EN 12056 and legislation.

Problems with rainwater systems in real buildings.

 

BS EN 12056 Part 4 

Wastewater lifting plants.

BS EN 12056 Part 5

Installation and testing, instructions for operation, maintenance and use. UK Building Regulations and other relevant legislation. Stub stacks and condensate drainage

 

BS 8579 Balcony drainage Future developments?

15.30 -15.40

Quiz

15.40- 15.50

Answers to quiz

15.50-16.00

Any other questions
Live Online - How to join:
This course will be hosted live online on Microsoft Teams.
A Microsoft Teams account is not required, you will be sent a link to join. 
You can choose to join on your preferred web browser, or if you already have the Microsoft Teams desktop app, click 'join meeting'.  You will then automatically join the course through the app.
Course Materials:
The course presentation and any additional materials will be sent to delegates once attendance is confirmed through a secure link.
Files shared on Egnyte. We are working towards being more sustainable, therefore we do not recommend materials to be printed.
What is included?
-Full day training with an industry expert trainer 
-CPD Certificate 
-PDF Course materials
Two simple ways to book:
Card - Use the 'Book Now' button at the top of this web page.
Invoice - Please fill in the booking form here. Please note you are only booked onto the course once Training has processed the form.
* If you are having any difficulties please either email us at [email protected] or call, +44 (0)20 8772 3660.
Speakers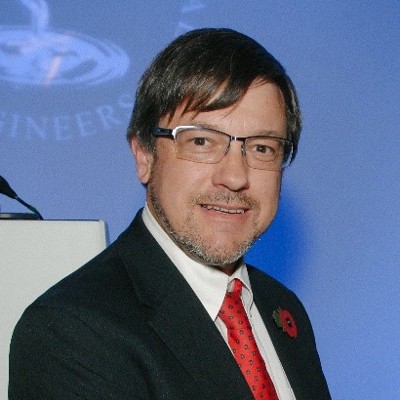 John Griggs
Water Consultant JPJN Partners Ltd
John is a water consultant who previously worked at the Building Research Establishment, providing technical input to Building Regulations and Standards. He has carried out laboratory and field testing of above and below ground drainage systems and written a number of publications on drainage design. He has served on many BSI, CEN and ISO committees. He has also worked for the Department of Trade and Industry (DTI) as the Construction Products Issues and Impact Manager and as Science Officer for the Chartered Institute of Plumbing and Heating Engineering (CIPHE). He has been awarded an Honorary Fellowship by the Society of Pubic Health Engineers (SoPHE) and a SWIG award from the Sustainable Water Industry Group.
My background is research, being at the Building Research Establishment (BRE) for nearly 30 years in the Water Centre. The work I was involved in was used in the UK building regulations as well as national and international Standards. Hence, I am well aware of the science behind many of the requirements in today's Standards, Regulations and Directives. Whilst at BRE, I was seconded to the Department for Trade and Industry for over 3 years; where I was responsible for all construction products. I worked on the EU Emissions Trading Scheme, the F-gas Regulations and other draft legislation that embraced the whole construction industry; not just water.
Since then I have worked for the Chartered Institute of Plumbing and Heating Engineering (CIPHE) and lead a number of European research and development projects on topics that included: renewable heat storage systems, solar energy, and sustainable plastics pipe. I am now a consultant working with various clients on diverse topics such as: solid waste transport, Certification of products, forensic plumbing and training. I have been honoured to co-author two recent handbooks on water supply and drainage with some of the leading academics in the UK. 
I currently live in St Albans, where I have done so for all my life. I am married to my wife Penny and we have two sons. Our house is fitted with a number of water efficient appliances and fittings and our drainage system is fitted with mechanical valves. For many years I have monitored the water consumption and it is generally about half of the UK average per person consumption.
CIBSE Training reserve the right to make changes to the speakers or programme. The right is also reserved in absolute discretion and without further liability to cancel any seminar when fees paid will be refunded. Acknowledged bookings are firm. Cancellation up to 4 weeks before the course is subject to a charge of 25% of fees due, later cancellation is not accepted but delegate substitution is allowed at any time. We reserve the right to request payment in advance for companies which have not had previous financial transactions with CIBSE Services Ltd. 

All delegate alterations / cancellations must be received in writing to: [email protected]  

Please note we do not accept card payments via American express

Please contact the training team before making any travel or accommodation arrangements - particularly if you are travelling from outside the UK mainland, as CIBSE will not be liable for any cost incurred. 
"Very informative session. I especially liked the practical side of the course where we got to carry out calculations which we would need to carry out when designing drainage systems. All topics were very well explained."
"Very easy to join via teams and access to the materials was easy."
"The course offered a good overview of above ground drainage. The trainer was highly knowledgeable and could easily answer questions and explain the content. He offered some professional insight into the strengths and weaknesses of the existing standards."
[Learnt] "Calculations and sizing of drainage pipes. Which standards and regulations are applicable to each area of drainage engineering - design, maintenance, installation etc."
"As a company we are in the process of expanding our expertise therefore after this training session we can offer the service of water drainage design (including rain water drainage) to our clients."