Standard

Rate

£

355.00

+VAT

Member

Rate

£

284.00

+VAT
This one-day course will give a well-rounded introduction to below ground drainage principles. Attendees will be able to identify the different types of foul and surface water systems, understand how they interact and see how manipulating falls can affect discharge capacities. 
The course will also consider important ancillary equipment including petrol interceptors, grease traps, soakaways and septic tanks. It will cover when they need to be used and how to incorporate them into a design.
Attendees will also consider how surface water systems are moving from fast water to slow water systems and how that will impact on a design.
Learning Outcomes:
Explain key design principles for drainage systems
Explain typical foul and surface water drainage systems
Manipulate falls and gradients and how to use them in drainage design 
Describe the use of pumps and lifting stations
State when to use grease traps and petrol interceptors
This course is suitable for:
Architects
Mechanical Engineers
Facilities and Building Managers
Graduate Public Health Engineers 
No prior knowledge or preparation is required before attending. 
Agenda for event
Time
Description
10:00

Session 1 – Drainage Principles

Introduction- case study
Drains and sewers: an explanation
Types of drainage systems
Functional requirements for drainage
Falls, gradients and self-cleansing velocity
Bedding for drainage pipes
Points of access and inspection

11:15

Coffee / tea break (15 mins)

11:30

Session 2 – Foul Drainage

Determining discharge rates in foul systems
Discharge stack connections/ use of stub stacks
Intercepting traps and trapped gullies
Ventilation of foul drainage systems including air admittance valves
Grease from catering- how to deal with it and why

13:00

Lunch (30 mins) 

14:00

Session 3: Surface water Drainage

Flood risk assessment and discharge rates in surface water systems
Rainwater drainage system connections
SUDS and attenuation requirements/ fast or slow water?
Green or Blue roofs and rainwater harvesting 
Soakaways and infiltration systems including permeable paving
Gullies and linear drainage products

15:00

Coffee / tea break (15 mins)

15:15

Session 4: Special applications, material types, testing and maintenance

Petrol interceptors and separators- types and classes
Septic tanks, cesspits and sewage treatment systems
Basements- sump pumps, lift stations and anti-flooding valves
Cavity drainage systems
Fire-fighting lift drainage – what are the options?
Drain pipe materials and fittings
Testing and maintaining drainage systems
References, bibliography and recommended reading. 

 

16.00 - 16.30

Q & A
Live Online - How to join:
This course will be hosted live online on Microsoft Teams.
A Microsoft Teams account is not required, you will be sent a link to join. 
You can choose to join on your preferred web browser, or if you already have the Microsoft Teams desktop app, click 'join meeting'.  You will then automatically join the course through the app.
Course Materials:
The course presentation and any additional materials will be sent to delegates once attendance is confirmed through a secure link.
We are working towards being more sustainable, therefore we do not recommend materials to be printed.
What is included?
-Full days training with an industry expert trainer 
-CPD Certificate 
-PDF Course materials
Two simple ways to book:
Card - Use the 'Book Now' button at the top of this web page.
Invoice - Please fill in the booking form here. Please note you are only booked onto the course once Training has processed the form.
* If you are having any difficulties please either email us at [email protected] or call, +44 (0)20 8772 3660.
Speakers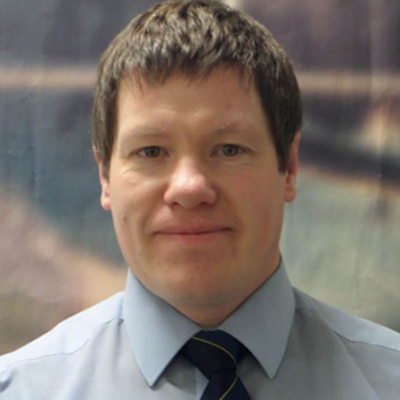 Adrian Flaherty
Public Health Engineer - Ramboll
Adrian has experience in all areas of Public Health design and installation. This includes domestic hot and cold water services; above & below ground drainage; rainwater & greywater harvesting and firefighting systems. These systems have been designed for a wide range of projects including offices, multi-residential units, hotels, schools, high-rise, airfields, and hospitals. 
Adrian started as a plumbing apprentice and developed as a contractor and designer. He has worked mainly in the UK but also has experience in Europe and the Middle East. Previous work includes the training of apprentices, mentoring graduates and working as a lecturer delivering plumbing and gas training.    
CIBSE Training reserve the right to make changes to the speakers or programme. The right is also reserved in absolute discretion and without further liability to cancel any seminar when fees paid will be refunded. Acknowledged bookings are firm. Cancellation up to 4 weeks before the course is subject to a charge of 25% of fees due, later cancellation is not accepted but delegate substitution is allowed at any time. We reserve the right to request payment in advance for companies which have not had previous financial transactions with CIBSE Services Ltd. 

All delegate alterations / cancellations must be received in writing to: [email protected]  

Please note we do not accept card payments via American express

Please contact the training team before making any travel or accommodation arrangements - particularly if you are travelling from outside the UK mainland, as CIBSE will not be liable for any cost incurred.