Monique Alfries 
Head of Operations and Standards - NABERS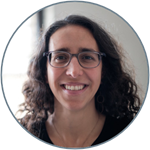 Monique is a highly regarded leader with international sustainability experience. She can balance big picture strategy with an aptitude for detail and operational excellence. A systematic thinker who creates and leads high-performance teams; enabling them to solve complex problems and deliver innovative solutions that scale. Her leadership style is collaborative. Her stakeholder management is sophisticated and successful. Monique is passionate about developing strong relationships, robust processes and compelling metrics to demonstrate long-term outcomes.



Jessica Allen
Technical Manager - Climasure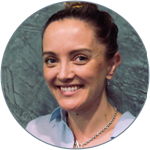 Jessica is a building designer who took a very early interest in function over form, rejecting design for performance. Her career started with code compliance in the residential sector - NatHERS ratings and the other complexities of the energy efficiency section the NCC, and grew to include air tightness consulting and blower door testing for both residential and commercial buildings. Her passion for building performance has snowballed over the years and is now thrilled to now be entrenched in Passive House techniques and building science because she believes that is where the real difference can be made.
 
Roderic Bunn 
Building Performance Analyst & Soft landings Consultant - WME Boom Collective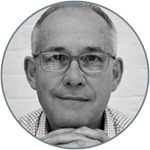 Jorge Chapa
Head of Market Transformation - Green Building Council of Australia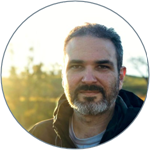 Jorge is responsible for ensuring the GBCA's product and service offerings deliver healthy, resilient and positive places for people and nature. This includes setting the vision for Green Star, Australia's leading rating system for the built environment.

Career highlights include co-authoring 'A Carbon Positive Roadmap', which set out targets to decarbonise the built environment, and 'Building with Nature', which set out a path to bring nature back into our cities. Other achievements include being part of the development team for the Global Commitment for Net Zero Carbon Buildings and signing a large number of signatories for its launch. I've also been part of ASBEC's 'Low Carbon, High Performance' and WorldGBC's 'From Thousands to Billions: Coordinated Action towards 100% Net Zero Carbon Buildings by 2050'.
Rebecca Fitzgerald 
Sustainability Manager - Investa Property Group 

Rebecca Fitzgerald (nee Chua) is a Sustainability Manager at Investa. She studied engineering and commerce and is a Chartered Engineer with Engineers Australia and CIBSE. Rebecca has over ten years' experience as a building services consultant within the property team at WSP where she was an associate.
Rebecca has contributed significantly to industry groups including The Property Council of Australia (PCA), the Green Building Council of Australia and CIBSE YEN throughout her career to date. Rebecca is the current chairperson of The PCA NSW Sustainability committee, having been involved for the past six years. She was awarded with The Property Council of Australia's Future Leader of the Year award in 2018, is a former chairperson of the CIBSE YEN NSW committee and participates/speaks regularly at industry events.
Rebecca considers herself someone who will give anything a go; and as such, has too many hobbies to count easily. These include: cooking, pottery, sewing, home DIY, keeping fit via cross training, running and a little martial arts. She is a mum of twin toddlers and so has found a recent love for Peppa Pig, dinosaurs and visiting the zoo.
Carlos Flores
Director - NABERS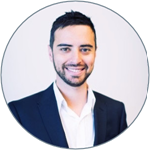 Carlos leads the National Australian Built Environment Rating System (NABERS), one of Australia's most successful sustainability initiatives. NABERS is a government-run sustainability rating system, which is at the heart of Australia's environmental policy for the building sector.
Quentin Jackson
Principal & Sustainability Leader - Aurecon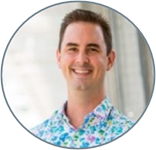 Walter van der Linde
Professional Mechanical Engineer (Pr. Eng) - Aurecon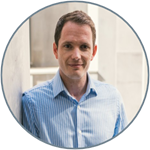 Walter is a Chartered Professional Mechanical Engineer - Aurecon, Registered Building Practitioner, and a Certified Passive House Consultant. He has experience in the design of high performing HVAC systems and understands the important role they play in providing high indoor air quality and operating at energy efficient levels to reduce energy consumption. Walter has designed all-electric net zero carbon buildings and is familiar with the key design requirements to successfully achieve energy targets and switch to all electric buildings.
Erik Moore 
Senior Sustainability Manager - AMP Capital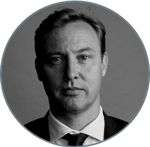 Erik has worked extensively on world leading built environment projects where he is a leader in sustainability strategy.
He loves working with design teams in the creation of engaging environments, where he apply's his broad and detailed understanding of building services and envelope performance design.
Erik has successfully led engineering consultancy teams in Atelier Ten and Cundall, where he nurture's the support and dedication of the staff and where he has a strong work-life ethos and embed an egalitarian, culturally balanced and supportive work environment.
Noni Nuriani
Principal Consultant - Kani Quest Pty Ltd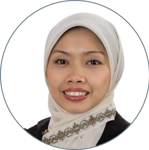 Noni Nuriani is a Principal Consultant at Kani Quest Pty Ltd. She has thirteen years of experience in sustainability consultancy, across commercial, residential, retail, health, industrial, education, data centres and defence sectors. She is passionate about improving existing building's energy performance, as well as achieving the best sustainability outcomes for new buildings. She is a NABERS Accredited professional, a member of the NABERS Independent Design Review Panel (IDR) and the NABERS Steering Committee, a CBD assessor, a Green Star Accredited Professional, and a board member of IBPSA-Australasia (Marketing & Industry). Noni is currently undertaking PhD research at UNSW on minimising energy performance gap in Australia's commercial building sector.