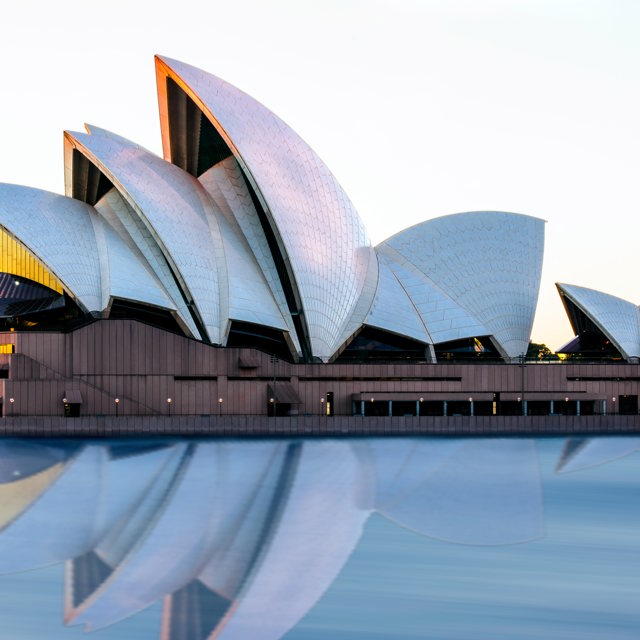 The CIBSE ANZ 30th Anniversary Publication - 30 Years and Counting, reflects on the events, projects and people that have shaped the history of Building Services Engineering in the region.
Browse the digital copy here.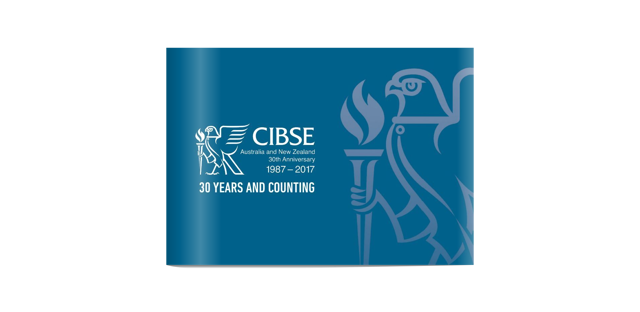 The Chartered Institution of Building Services Engineers has its origins in the final years of the Victorian Era when technical solutions to building comfort were emerging: the Institution of Heating and Ventilating Engineers was founded in 1897 and the Illuminating Engineering Society was founded 1909. By Royal Charter, these two institutions were amalgamated in 1976, forming the Chartered Institution of Building Services. The word 'Engineers' was added in 1985.
By 1987 there were nearly 200 CIBSE members working in Australia. The desire to create an Australian CIBSE Region was borne out of the belief that the institution's charter would be better fulfilled in the region if Australia held a seat on Council and possessed a collective voice. It was viewed as important for both recognition within the building industry in Australia, and for the professional standing of this branch of engineering.
The region's first committee was created May 1987 in Sydney. At this meeting, John Tyerman was elected chairman and a number of goals were developed for taking the CIBSE Australian Region forward. State Chapters were created: Victoria; New South Wales and ACT; Queensland; South Australia and NT; and Western Australia. A newsletter was initiated to keep members abreast of CIBSE news, technical meetings and information; its first editor was David Bell.
One of the main goals of the original committee (and those that followed) was to provide an active programme of technical meeting and seminars within the chapters, while encouraging a climate of networking among members. The CIBSE Inaugural Conference in Surfers' Paradise, July 1988, was an ambitious but highly successful beginning, going a long way to fostering a collegial spirit. As David Bell reported in Newsletter No 4:
"The collection of delegates from across the building services with world representation sponsored a feeling of friendship and a keen interest to share and learn from the wealth of experience available. The balanced program included the wives and children and fostered a feeling of goodwill and I have no doubt that new friendships were formed...."
The region was on a strong footing by 1989. The second CIBSE Australian Conference Building for the 21st Century in Sydney, November 1991, was also highly successful, attracting some 230 delegates from 9 countries. Strong support from industry ensured that it was financially profitable.
In 1991, the recognition of CIBSE CEng qualification for membership of IEAust CPEng was the fulfilment of a long term goal that the original committee had stated in 1987.
New Zealand was inaugurated as the sixth chapter during Grahame Gibbs' chairmanship in February 1992.
By 1992, CIBSE membership in the region had grown to 320 members from a base of just over 200 members. The continuing aim of CIBSE in the region was to raise the profile of building services engineering within the building industry, as well as to foster closer links with other engineering professional bodies and with tertiary institutions that offered building services qualifications. One such initiative was the establishment of postgraduate Diploma and Masters courses in Building Services at the University of Sydney in 1991. In 1992, demand for these courses surpassed the number of places available for that academic year. There was also ongoing support for the Victorian Institute of Technology; the first recipients of the Graduate Diploma of Engineering in Building Services Engineering had their degrees conferred July 1992.
A successful agreement with IEAust was reached in the mid 1990s, to provide "mutual recognition for members of both institutions residing or practising building services in Australia" (CIBSE INFO Chat March 1996). Close collaboration with, and co-sponsorship of, regional conferences and The Big Picture anticipated the jointly run organisation: the Society of Building Services Engineering. This was ratified by the IEAust Board of Management February 1997. Stephen Gilchrist, Chairman of CIBSE ANZ at the time, wrote in his Annual Report (CIBSE INFO Chat Feb 1997):
"The Heads of Agreement between the IEAust and the CIBSE has facilitated an acceptance by the mainstream engineering fraternity in Australia that Building Services Engineering is practised by professional engineers".
A similar agreement was signed in 2000 with IPENZ to provide "mutual recognition for members of both institutions residing or practising building services in New Zealand".
Today, CIBSE is a dynamic organisation which continues to grow. In the ANZ Region, CIBSE membership grew by some 30% in 2005. In a region possessing substantial land and sea area, and which includes two countries, the CIBSE Committee recognises the importance of being an active participant in many industry events, communication with its members. One such collaborative effort is the ARBS (Air Conditioning Refrigeration and Buildings Services) Exhibition, which is held biannually and brings together six industry associations; CIBSE and AIRAH (Australian Institute of Refrigeration Air Conditioning and Heating) are two of the sponsors.
As buildings becoming increasingly sophisticated with more sustainable solutions required to meet tougher industry regulations, CIBSE's stated Charter aims of "confering an internationally recognised badge of quality" while "promot[ing] the art, science and practice of building services engineering for all, and the advancement of education and research in building services engineering" (www.CIBSE.org website) makes it an integral and vital part of the building industry within Australia and New Zealand.