With over 3300 members globally, the Society of Light and Lighting (SLL) is recognised as an authority on lighting and welcomes all who are interested in any aspect of the world of light, lighting, and its design or application.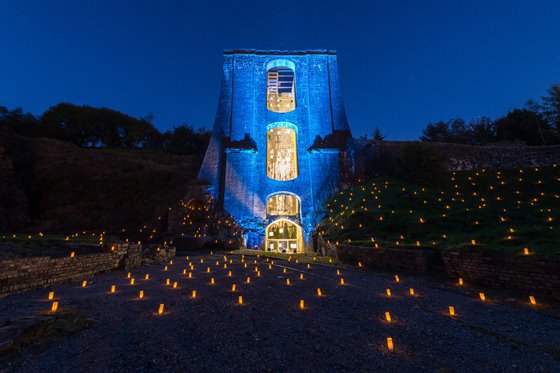 Blaenavon Industrial Landscape, NoHL 2015. Lighting: Hoare Lea, Photo: Kenton Simons - Story Photography
Aims of SLL
The Society strives to be at the forefront of utilising and developing light as an integral part of a healthy, ergonomic, and sustainable future.
To promote the benefits of good lighting, especially in the built environment, establishing and promoting good practice in lighting design and engineering, including daylighting
To assist and advise government and other authoritative bodies on the best use and application of light and lighting
To provide professional recognition to all those active in the field of light and lighting, including designers, engineers, researchers, educators, and those in the supply chain
To provide a forum where people interested in all aspects of light and lighting can come together
To set and maintain standards in education and competence for light and lighting
Contributing to improving representation and accessibility within the lighting industry by working to create an inclusive network for all 

All levels of SLL membership are represented within the Society's Committees and the Society is led by elected volunteer officers.

Find out more about the current SLL Officers and Representatives
Members can also be involved in a number of committees, chaired by a SLL Representative, including:
Education and Training
Events
Marketing & Communications
Technical and Publications
 Volunteers are always welcome. 

Open to all with an interest in light and lighting, the Society offers a range of membership grades, from Affiliate, which is open to those with an interest in light and lighting, to Member (MSLL), which recognises the achievements and level of expertise of lighting professionals.

In promoting the value of a quality lit environment, the SLL recognises the need to increase the diversity of its membership so that it can better support and reflect the lighting industry and the public. This aim is central to the development of the SLL.

Find out more about SLL Membership

Informing and supporting best practice for those working in the lighting industry and related fields. SLL guidance is both practical and accessible to a wide variety of people, providing an overview of the fundamentals, technology, and the application of light for different spaces and occupant requirements.
Find out more about SLL Lighting Guidance

Lighting Research & Technology (LR&T) is CIBSE's international journal containing refereed papers on all aspects of lighting research and technology. It is published for CIBSE and The Society of Light and Lighting by Sage Publications Ltd.

Find out more about Lighting Research & Technology journal

One of the aims of the Society of Light and Lighting is to disseminate lighting knowledge and guidance. 

Find out more about how the SLL and CIBSE support continuing professional development (CPD), the lighting courses which are currently available internationally, and support for lighting research

The SLL is committed to providing informative events, supporting continued professional development (CPD) and networking opportunities. SLL events are open to all. The Society is working to ensure that all its live and online events are inclusive and representative of the wide range of interests, specialisms and people working within the lighting community.
Take a look at upcoming SLL events and webinars

See a full list of on demand webinars and CPD presentations

Light Lines is the Society's bi-monthly magazine. It includes carefully curated content on an array of different lighting topics, from ongoing research projects to industry awards, competitions, and events. Light Lines is edited by Jill Entwistle, with features contributed by members of the lighting community, SLL committees and staff.

Take a look at the latest issue of Light Lines, or read previous issues online

If you have any questions or if you would like to get in touch, please contact [email protected].