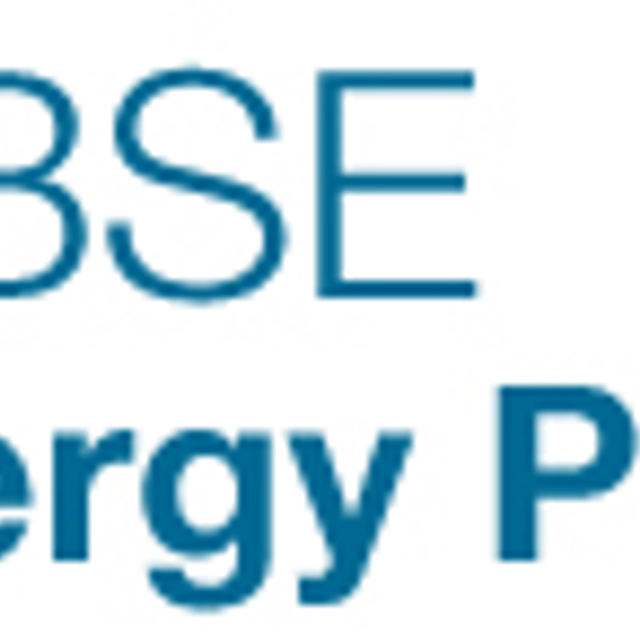 In these fast-paced talks, from our 'Power Hour' events, we have a panel of speakers each with 8 minutes to present followed by a moderated panel discussion. We have a timer counting down from 1 hour and everything needs to be finished in that time! 
Power Hour: What can stop the electrification of commercial buildings? 
 The electrification of buildings has been rising on the sustainability agenda in the past few years, one of the reasons is the decarbonisation of the electricity grid resulting in lower emissions than the gas grid. This has pushed the industry to look at ways that commercial buildings can electrify, and the effects this might have on the electricity grid.
We gathered three experts to talk on this subject including an overview of CIBSE's TM 67, the importance of retrofitting with electrification in mind and the impact electrification could have on the electricity grid. There was also a panel discussion on questions submitted by the audience.
Speakers:
• Dr Tony Day, Energy Research Consultant, Tony Day
• Jennifer Elias, Principal Building Performance Engineer, AECOM
• Daniel Burke, SSE
Download the presenter's slides here. 
Power Hour: The rise of fuel poverty in the current market and how to address it: what are some long-term solutions to fuel poverty?
Energy prices have increased significantly in recent times and are projected to increase at unprecedented rates over the next few years. How can building service engineers be part of the solution? Should we be retrofitting existing properties, or demolishing homes and building to new regulations? And how can we make these solutions affordable for tenants as well as property owners / managers?
In this EPG Power Hour, four experts talk on this subject:
• George Munson, Leeds City Council talks about "Leeds PIPES: Affordable Low Carbon District Heating. Surviving Market Volatility."
• Brogan Watkins, Hoare Lea covers "Bryn Bragl: Pioneering Energy Positive Social Housing"
• Lisa Ann Pasquale, RetrofitWorks presents on the subject of "About PAS2035: Retrofit to relieve Fuel Poverty"
• Billy Cliffen, Turner & Townsend examines "Social Housing Retrofit"
Jake Attwood-Harris, Populo Living, Ricardo, hosted the event
You can watch the event below:
Power Hour- How to Predict Energy in Use?
There has been a growing demand in recent years for accurate operational energy predictions from initiatives such as Design for Performance and the push for net-zero carbon targets. This has pushed the industry to improve standardised approaches to energy performance calculations and reduce the performance gap.
In this Power Hour, three experts talk on this subject:
Dr Nishesh Jain, UCL gives an 'Overview of CIBSE TM61-64'
Richard Tibenham, IES,  provides 'A software provider's point of view'
Dr Ruchi Choudhary, University of Cambridge gives a case study of 'Digital twins in the built environment'
Dr Helen Gavin, Ricardo, hosted the event 
You can see the slides used below:
Dr Nishesh Jain
Richard Tibenham
Dr Ruchi Choudhary
Power Hour- Survey: What does Zero Mean?
22 October 2021
The built environment in the UK and around the world is increasingly committed to achieving Net Zero buildings. But what does Net Zero mean? To deliver real progress, we need to agree on what Net Zero means, in practice and in the detail. As a step towards this, and building on the work by the UKGBC, in summer 2021 LETI and the Whole Life Carbon Network, supported by the RIBA, produced a set of definitions:
https://www.leti.london/carbonalignment
CIBSE and LETI are now working together to produce a set of FAQs on the definitions, and we are running a survey about it, to make sure the definitions are applied consistently in as many real-life situations are possible, and that they deliver the right outcomes. CIBSE and LETI held an event on 8 November to hear people's views on key questions on the meaning of Net Zero.
The survey closed on Sunday 28th November 2021
.
Power Hour - Retrofitting Properties: Where Is The Road Map To Net Zero?
22 October 2021
Currently, the lack of clear guidance and benchmarks for retrofitting properties with regard to energy efficiencies causes problems and missed opportunities to bring buildings up to the required standard to meet our Paris Agreement commitments. This is particularly so for historical or listed buildings which may be problematic to retrofit and bring up to modern standards or may be exempt from any efficiency targets.  Given that the majority of UK emissions now arise from the built environment, retrofits are important and urgently needed. There is also a need to consider embodied carbon as well as operational carbon arising from energy use.
 
We gathered together experts in the field to talk on this subject. After each speaker set out their view, there was a question and answer session moderated by Helen Gavin (Ricardo).
Do We Need Regulation to Achieve Net Zero Carbon in Offices? 
8 July 2021
With the many, often conflicting factors that need to come together to achieve net zero carbon offices, will we be able to get there by industry leadership alone? Refurbishment contracts currently don't incentive those involved to ensure good energy performance in use; leases between landlords and tenants are often negotiated without any reference to energy performance requirements; and often buildings have no effective monitoring system to tell them how a building is performing, let alone clear operating instructions. Can all this really change without regulation? 

We gathered together experts in the field to talk on this subject. After each speaker set out their view, there was a question and answer session using questions posed by the live audience moderated by Helen Gavin (Ricardo).
Access the presentations:
Alastair Mumford, Devon City Council: Net Zero in Offices
Carl Brooks, CBRE: A Property Management Perspective on Net Zero
Debbie Hobbs, ISG: The Game & The Players?
Roger Macklin: CIBSE EPG Introduction
Simon Keen, Hogan Lovells: The Legal Perspective
Simon King, Mitie: Net Zero in Buildings Making it Happen
Hydrogen Heating: The Future in the UK - The Good, The Bad and The Ugly
19 May 2021
This is an event jointly hosted by the CIBSE EPG and HVAC Group in which Serene Esuruoso, Chris Train, Richard Lowes, Tom Collins and Heidi Genoni talked about "Hydrogen heating: The Future in the UK– The Good, The Bad and The Ugly.
This event considered the pros and cons of hydrogen successfully displacing natural gas as the primary means of heating buildings in the UK.
Low and Zero Carbon Heat Networks: Can it be done?
21 January 2021
Heat networks currently account for a small proportion of UK heating systems, but low and zero-carbon networks have an important role to play in the reduction of carbon emissions from heating. They also provide an opportunity to exploit larger scale renewable and recovered heat sources that otherwise cannot be used.
So what are Low and Zero Carbon Heat Networks? How have Heat Networks evolved? What are 5G heat networks? How will data improve the performance of Heat Networks? What are some examples of best practice currently? What are the associated metering and billing regulations, and what is the direction of government support for heat networks? These questions and more were tackled over the course of the session.
Access the presentations: 
Antony Meanwell, Eon Energy: "Citigen Decarbonisation"
Bhav Patel, Vattenfall: "Performance of Heat Networks"
Henrietta Cooke, BEIS: "Low Carbon Heat Networks - Policy Environment"
Phil Jones, London South Bank University: "Heat Networks"