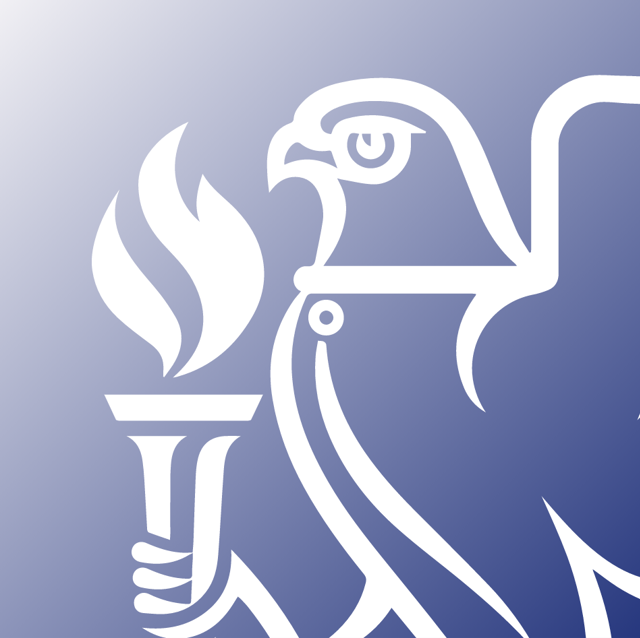 Back to CIBSE Case Studies Overview

Article from the July 2013 edition of the CIBSE Journal written by Jo Simpson.
Royal Welsh College
Building information modelling is transforming the way buildings are designed. Mott MacDonald used the Royal Welsh College of Music and Drama to set the tone for future BIM strategy.
BIM capabilities are developing at an impressive rate. But sometimes ambition outstrips the technology available, as Mott MacDonald's mechanical, electrical, and plumbing (MEP) team found when working on an extension to the award-winning Royal Welsh College of Music and Drama.
When modelling work began in 2009, the team was eager to stretch its BIM legs, but BIM packages for MEP were still in their infancy. With some resourceful thinking, the engineers made early forays into using BIM for plantroom detailing and services clash detection.
The results were a revelation, launching the team on an upward trajectory toward creating the sophisticated MEP BIM models of today.
Before this £22.5m development, the college's existing 1970s building had no concert hall, and lacked rehearsal spaces for drama students and its symphony orchestra. The extension enabled a new 450-capacity concert hall, 160-seat theatre, rehearsal rooms and a new exhibition space to be created.
The new facade wraps around the older building. It features a distinctive, wood-clad concert hall at the north end and a central atrium with glazed walls on its east and west sides. The building is topped by a "floating" roof that cantilevers on the south end.
When the project started in 2006, consultants were commonly using BIM for structural design, but not for building services engineering, says Mott MacDonald buildings and infrastructure director David Eastland. MEP staff tended to have limited BIM expertise, and UK-compatible MEP-specific software wasn't yet available.
"Whether you're in the UK, US or Australia, a structural element is very similar, but MEP is very component-based," says Eastland. "As it was, the software tended to draw on imperialmeasured components based on US standards. We were all waiting for the Europeanisation of the software."
The Mott MacDonald team, however, was keen to take advantage of BIM's benefits, even if that required improvisation with the non- MEP software packages that were available. "We had seen what structural engineers were doing with AutoCad Revit. We wanted to dip our toes in the water with BIM, and then realised the power of the technology," says Eastland.
Revit Structure had been used on the college to build a structural model of the building. Services engineers initially used a basic 3D-modelling programme to build an indicative model showing the layout of ducts and cables. They also created simple services routes through the structural engineer's model, using a US-based software package. Eastland says this process was a "great leap" compared with anything the MEP team had done with BIM before, but the effort paid off when the new model was successfully integrated with the existing structural model.
Navisworks project review software was then used to detect clashes. "Suddenly, everyone could visualise and understand our challenges," says Eastland. The team used the model to determine whether each clash could be avoided by creating a new opening, or whether the services needed to be rerouted. It allowed the team to resolve significant problems early on. It became clear that BIM could enable more efficient coordination between architectural, structural and building services design.
The team turned to BIM later in the project, when a value engineering opportunity arose, involving a so-called "tower of plant" on the south side of the building. This would house boilers, chillers and other plant, but could be eliminated, with the plant placed in the basement instead.
The plant's new central location meant that the length of the distribution routes were reduced, and access requirements to highlevel roof structures were eliminated. It also had aesthetic benefits; the building gained an elegant roof overhang in the space where the tower would have stood.
Mott MacDonald mechanical engineer Tony Koo was tasked with communicating the change to the client, opting to build a 3D model of the revised design. The client could immediately see the benefits, and the project could continue without further ado. "Suddenly, the penny dropped," says Eastland. "The 3D model saved a lot of time and money."
The refurbished and extended Royal Welsh College of Music and Drama is now a landmark building in Cardiff that has been recognised with accolades, including a prestigious RIBA Award for architecture, and the ACE Engineering Excellence Award for Building Services by a large firm. The MEP team's experience laid steppingstones on a path that has become well-trodden in subsequent years. Now, Eastland says, the team "would be unlikely to undertake a project as complex and unique as this without using BIM for building services".
There are a number of other aspects of the project that would have benefited from BIM if today's software and expertise had been available at the time. A prime example is the electrical distribution around the new concert hall and theatre, where a highly complex network of cables was required in an environment that was painstakingly designed for excellent acoustics.
The college building stands adjacent to a noisy main highway, and is in constant use by a large number of people, but it was paramount that nothing compromised the acoustic integrity of the concert hall. Complex acoustic design was required to deliver a concertstandard performance space.
The hall features a circular outer skin, within which sits a concrete box comprising a 400 mm-thick drum and a 300 mm-thick lid. Any penetrations between these outer and inner walls had to be acoustically detailed to minimise vibration and break-in noise. There could be no rigid connections; only flexible ones were permitted to isolate all vibrations.
However, the plant required in and around the concert hall was extensive. In total, 75 theatrical audio and communications outlet boxes and 75 theatrical power and lighting boxes were sited, each with up to 16 cable outlets. The cable interconnections differed in origin and route. "Cabling doesn't get much more difficult than this," says Eastland. "It was like trying to bring some kind of order to a plate of spaghetti."
Managing this intimidating network of cables within the controlled environment of the concert hall was a considerable challenge, both in terms of data management and physical co-ordination of the cables. The task fell to Mott MacDonald senior electrical engineer Suthan Kaneswaran, who says the BIM capabilities available to him today would make a job like this much easier.
For example, a 3D model of the primary cable routes would be built, meaning the team could easily understand where the plant was and have a dynamic record of each cable's properties. BIM would mean that the cable network could be easily adjusted and refined remotely, without the need to go on site. "It's difficult to visualise everything in 2D, and on this project we had to go on site to determine restrictions in places where we wanted to trunk cables together," Kaneswaran says.
These aspirations have been realised on subsequent projects. MEP software suitable for different international environments is now widely available.
The MEP team sees the Royal Welsh College of Music and Drama as the "flashbulb moment" that started a rapid journey toward BIM excellence. "We're at the stage where we can really do this now," says Eastland. "We've come a long way in the three years since we started modelling on the Royal Welsh College in 2009. Experiences such as that on the college are why Mott MacDonald is now so committed to BIM for MEP."
BIM proficiency requires the presence of three elements that, historically, were not in place, says Eastland: the software, the hardware and the "liveware" - that is, the staff proficiency. "Now we've got all three, and we have staff expectation that this is the future. They are driving it forward," he says.
Even the "old guard" of engineers, who felt more comfortable working in 2D and drawing by hand, have been won over, Eastland says. "It's Darwinian  adaptation is essential to survival. Anyone resistant to BIM will find they can't access the information and everyone else can. They will then have to switch their computer back on and catch up."
The path to mature BIM
The path for building information modelling (BIM) is progressive from: maturity Level 0 to 3: Level 0 - Application of 2D CAD files Level 1 - Both 2D and 3D information applied to projects, but often little connection is made with others (Lonely BIM) Level 2 - Production of 3D models by all in the team (possibly in isolation but also interoperable using BS 1192 practices) and eventually on to Level 3 - A single fully integrated/interoperable data driven model is used by the whole "supply chain" from inception to ultimate building deconstruction. The term "BIM" is applied variously by practitioners along the path to maturity Level 3. It sometimes simply relates to their adoption of software solutions but as their understanding and application matures "BIM" will represent the development, management and exploitation of the shared data resource that represents the physical and functional characteristics of the built environment.
The future of BIM
From tentative first steps in Cardiff to corporate giant leaps, the Mott MacDonald MEP team has seen firsthand how fast BIM proficiency and technology can improve. So how will things progress in the coming years?
"What happened with Microsoft Excel is what will happen with BIM," says Eastland. "When they invented the Excel spreadsheet they had no idea how varied its applications could be. But just look at what they're doing with spreadsheets now."
Eastland believes that new graduates will play an instrumental role in discovering the full potential of BIM. "What we have now is a bunch of bright young things who are going to grab BIM with both hands and tell me how they're going to use it," he says. "The graduates we are employing now will have a fresh perspective. They will not know 2D CAD, they'll think in 3D and BIM interoperability."
Eastland predicts that within the next few years all building projects will be modelled in 3D CAD. Clients will become more familiar with BIM and will begin to demand that they be given access to a model and the associated data, he says. He also believes that, just as MEP has caught up with structures in terms of BIM use, other sectors will follow over the next three years or so and become more interested in BIM - particularly clients, asset managers and manufacturers.
Improvements to software packages are likely to be forthcoming. Eastland imagines that BIM programmes will have better user control interfaces and that there could be a common operating platform for use with multiple software packages.
BIM could also reshape contracts, programme scheduling and payments. "Consultant appointment documents will change to reflect the workflow of BIM projects," Eastland says. "The documents will reflect the fact that when you use BIM the bulk of work is done up-front, rather than later in the project."
Going underground
Mott MacDonald is now providing architectural, civil, building services engineering and structural design on three underground stations for the new Klang Valley Metro Rail Transit Blue Line in Kuala Lumpur, Malaysia.
The project relies heavily on BIM as a means of remote international working. Revit and Navisworks are used in conjunction with online collaboration tool GoToMeeting to allow teams in different countries to coordinate in real time on the same model.
The complexity of the model, which will incorporate 4D (programming) and 5D (cost), is "staggering", says Eastland. It has enhanced stakeholder engagement, enabled automatic scheduling, and prevented clashes between complex MEP and the building shell.
In London, the £700m Victoria Station Upgrade has also been greatly enhanced by BIM. London Underground was one of the first clients to set out requirements for BIM, and Mott MacDonald's use of BIM on the project won Bentley's Be Inspired Award for Innovation in Rail and Transit in 2010.
All project partners, including principal contractor Taylor Woodrow Bam Nuttall, are working collaboratively from a single, shared 3D model. A common data environment means that all participants have controlled access to the correct information at all times.
BIM has allowed the modelling of complex geometries around existing utilities, and the automatic positioning of drilling rigs. It has also been used to evaluate value engineering alternatives.
The model includes both information from "as built" records and from laser sweep surveys, and all information is tagged with its provenance. Multidisciplinary inputs are integrated into a single model, meaning that interface issues are identified and resolved before construction.
Project team
Client: Royal Welsh College of Music and Drama
Structural, mechanical and civil engineer: Mott MacDonald
Acoustician: Arup Acoustics
Main contractor: Willmott Dixon
Architect: Flanagan Lawrence