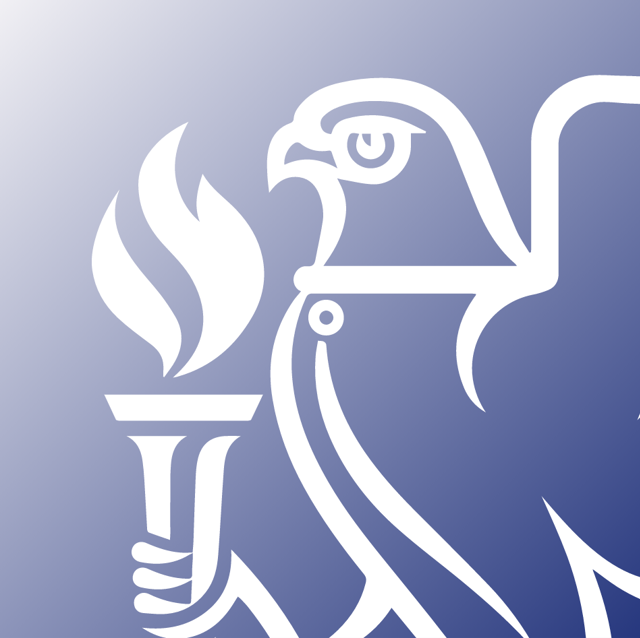 Please note the content of this document can be found below as part of this page. There is no hard copy or download required. 
CIBSE Top Tips Information Sheet 7: Electricity in Buildings
Electricity provides the source of energy for most services in buildings. Modern buildings contain an increasing amount and complexity of electrical apparatus which is increasing the demand for electrical power to support equipment which has become an integral part of the way business is conducted. Building cabling is the electrical wiring which connects devices such as switches, meters and light fittings used in buildings or other structures. The cabling infrastructure provides the distribution system for the electrical supply throughout the structure.
Contents
Top tips
Regular inspection, testing and verification of an electrical installation is essential in confirming both safety and operation. Records must be kept of these inspections
Emergency and life safety systems (e.g. fire detection and alarms) have more onerous testing requirements
Only suitably trained and competent persons may carry out work on electrical systems
A wiring diagram for the whole installation must be available in a prominent location
Each circuit must be identified
A permit to work must be issued before work is undertaken on HV (above 11000 volts) equipment
Care must be taken when working with the large batteries used in building services as they contain a lot of energy and can cause considerable damage if shorted out.
Introduction
Wiring safety codes are intended to protect people and property from electrical shock and fire hazards. In the United Kingdom, wiring installations are regulated by the current edition of the Institution of Engineering and Technology Requirements for Electrical Installations: IET Wiring Regulations (BS 7671 + A3: 2015).
Wires and cables are rated by the circuit voltage, temperature rating, and environmental conditions (moisture, sunlight, oil, chemicals) in which they can be used. A wire or cable has a voltage (to neutral) rating and a maximum conductor surface temperature rating. The amount of current a cable or wire can safely carry depends on the installation conditions. The IET Regulations have tables showing the maximum rated current of various types of cables and installations.
Unsafe electrical installations cause around 30 deaths and nearly 4,000 serious injuries each year. Most electrical accidents can be prevented by careful use and operation of electrical equipment and correctly installed and maintained electrical systems.
Why buildings are protected from electrical faults
When a fault occurs in any electrical system, the energy that flows as a consequence usually has the potential to damage equipment and cables. In certain circumstances, it can also endanger life, either through electrocution or consequential fire. To minimise the damage and disruption caused by electrical faults, protection must be provided that will isolate the faulty part of the system.
How buildings are protected from electrical faults
The electrical distribution system is protected by suitable rated fuses, circuit breakers and residual circuit breakers. These should prevent any fault causing danger or damage to the system and isolate the faulty circuit.
Design and installation considerations
The designer's objective must be to design an electrical distribution system where arrangements of cabling and components and the selection and disposition of the components, particularly the means of fault protection, will promote a safe and secure installation.
Maintenance, examination and testing
The Electricity at Work Regulations require that any electrical system be constructed and maintained as to prevent danger, so far as reasonably practicable. Inspection and testing needs to be undertaken by a competent person and the results validated against the design criteria. Electrical testing should only be carried out by competent persons aware of the dangers that may be present.
The level of testing required for an existing installation may not be the same as that for an initial test. On completion, a periodic inspection certificate and report should be issued, signed by a competent person.
Safety isolation procedures should be formalised in written instructions.
The cost of not inspecting and testing appropriately
The provision of a safe electrical installation system in a building is a legal requirement. It is a requirement to have a current inspection and test certificate or be able to demonstrate a safe method of operation and show adequate maintenance is carried out.
References
BSI (2008, amended 2015) BS 7671: 2008 + A3:2015. Requirements for Electrical Installations. IET Wiring Regulations (London: BSI)
TSO (1989) Electricity at Work Regulations 1989 No. 635 (London: TSO). See http://www.legislation.gov.uk/uksi/1989/635/contents/made
Further Reading
CIBSE (2004) Guide K Electricity in Buildings (London: CIBSE). ISBN 9781903287262. See http://www.cibse.org/knowledge/cibse-guide/cibse-guide-k-electricity-in-buildings
HSE (2013) HSG107 (3rd edition) Maintaining Portable Electrical Equipment (London: HSE). See http://www.hse.gov.uk/pubns/priced/hsg107.pdf
HSE (2013) INDG354 (rev1) Safety in Electrical Testing at Work (London: HSE). See http://www.hse.gov.uk/pubns/indg354.pdf
HSE other guidance free from Website - via Electrical Inspection and Testing. See http://www.hse.gov.uk/electricity/information/testing.htm
* Safety in electrical testing: Products on production lines. See http://www.hse.gov.uk/pubns/eis38.htm
* Safety in electrical testing: Switchgear and control gear. See http://www.hse.gov.uk/pubns/eis37.htm
* Safety in electrical testing: Servicing and repair of audio, TV and computer equipment. See http://www.hse.gov.uk/pubns/eis36.htm
* Safety in electrical testing: Servicing and repair of domestic equipment. See http://www.hse.gov.uk/pubns/eis35.htm
* Electric Storage Batteries. See http://www.hse.gov.uk/pubns/indg139.pdf
* Electrical Safety Council: Selection and use of plug-in socket-outlet test devices. See http://www.esc.org.uk/industry/industry-guidance/best-practice-guides
* Electrical Safety Council: Guidance on the management of electrical safety and safe isolation procedures for low voltage installations. See http://www.esc.org.uk/business-and-community/electrical-industry/best-practice-guides.html
* Electrical test equipment for use by electricians. See http://www.hse.gov.uk/pubns/books/gs38.htm
NBS (2014) Building Regulations 2010 Approved Document L2A: Conservation of fuel and power in new buildings other than dwellings (2014) (London: HM Government). See http://www.planningportal.gov.uk/uploads/br/BR_PDF_AD_L2A_2013.pdf
NBS (2015) Building Regulations 2010 Approved Document L2B: Conservation of fuel and power in existing buildings other than dwellings (2015) (London: HM Government). See http://www.planningportal.gov.uk/buildingregulations/approveddocuments/partl/approved#Download4
NBS (2013) Building Regulations 2010 Approved Document P: Electrical Safety – Dwellings (London: HM Government). See http://www.planningportal.gov.uk/buildingregulations/approveddocuments/partp/approved#Download
TSO (1974) Health and Safety at Work etc. Act 1974 No. 37 (London: TSO). See http://www.legislation.gov.uk/ukpga/1974/37/pdfs/ukpga_19740037_en.pdf
© CIBSE 2015