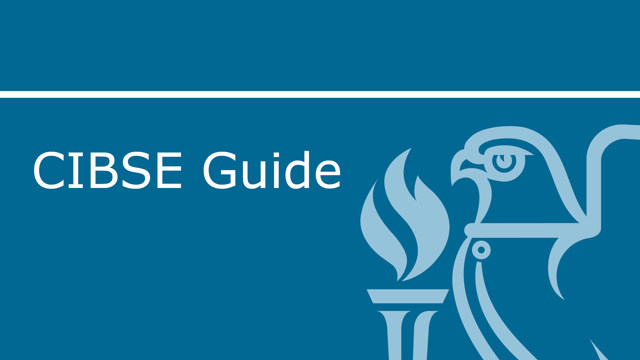 Topics covered include:
The design process

Design calculations quality plan
Sources of uncertainty
User issues
Performance assessment methods (pam)
Environmental criteria for design
Notation and definitions
Thermal environment
Modelling thermal comfort
Environmental criteria
Additional factors potentially affecting comfort
Outdoor thermal comfort
Determination of required outdoor air supply rate
Visual environment
Noise
Vibration
Determination of predicted mean vote (pmv)
Measuring operative temperature

External design data

Notation
UK near-extreme weather data
UK cold weather data
UK warm weather data
Wet and dry bulb temperatures
Worldwide weather data
Solar and illuminance data
Wind data
Climate change
Urban heat island effect

Thermal properties of building structures

Notation
Heat losses from buildings
Roofs
Ground floors and basements
Windows
Thermal bypasses
Linear thermal transmittance
Non-steady-state thermal characteristics
Moisture content of masonry materials
Thermal conductivity and thermal transmittance testing
Heat transfer at surfaces
Seasonal heat losses through ground floors
Application of the combined method to multiple layer structures
Calculation method for admittance, decrement factor and surface factor
Properties of materials
Thermal properties of typical constructions

Ventilation and air infiltration

Ventilation and air quality
Ventilating heat loss
Ventilation systems
Natural and mixed mode ventilation
Methods for estimating air infiltration and natural ventilation

Basic pressure coefficient data

Summary of measured air leakage data
Air infiltration development algorithm (aida)

Thermal design, plant sizing and energy conservation

Notation
The role of standards
Relationship to the design process
Design calculation quality plan
Thermal response
Calculation methods for thermal design
Heating plant sizing
Cooling plant sizing
Summertime temperatures in buildings
Building energy demand
Overview of calculation methods
Equations for determination of sensible heating and cooling loads
Calculation of operative and mean radiant temperatures
Banded weather data
Glass and glazing systems
Example calculations

Internal heat gains

Benchmark values for internal heat gains
Occupants
Lighting
Personal computers and office equipment
Electric motors
Cooking appliances
Hospital and laboratory equipment
Heat gain from laboratory animals
Domestic appliances and equipment
Rate of heat gain from restaurant/cooking equipment

Moisture transfer and condensation

Notation
Psychrometry of water vapour in air
Moisture content of materials
Mechanisms of moisture movement
Surface condensation and mould growth
Interstitial condensation
Inside and outside design conditions
Condensation calculations
Control of condensation

Health issues

Thermal discomfort and health implications
Humidity
Air quality and ventilation
Visual environment
Water quality
Electromagnetic effects
Noise and vibration
Communities and health
Acknowledgements
Guide A Steering Committee: Derrick Braham (Derrick Braham Associates) (chair); Brian Anderson (BRE Scotland); David Arnold (Troup Bywaters + Anders); Geoff Levermore (University of Manchester); Martin Liddament (VEETECH Ltd.); Fergus Nicol (Oxford Brookes University); Marialena Nikolopoulou (University of Kent); Foroutan Parand (AECOM); Chris Sanders (Glasgow Caledonian University); David Williams (Parsons Brinckerhoff Ltd.); Runming Yao (University of Reading)
This 2015 edition of Guide A was reprinted in 2019; this hard copy version incorporates all corrections made after publication up to May 2019. One additional correction has been made on 12th January 2021, involving Equations 7.1 and 7.2 on page 7-3.
For purchasers of the hard copy version of Guide A, all of these corrections are detailed here: Guide A Corrigenda v16
The PDF version of Guide A available for download above incorporates all of these corrections. If you download the PDF above, it is not necessary to download the corrigenda.
Files supplementing Guide A: Environmental design can be downloaded here:
Chapter 0: blank PAMDOC, PAMDOC example)
Chapter 2: solar radiation, long-wave radiation and daylight; world clear sky solar irradiance tables (by latitude); external design data (worldwide); Figure 2.8 Wind roses for the UK; Table 2.9 Frequency of dry/wet bulb temperatures (June–September); Table 2.12 Solar irradiation on inclined planes; Table 2.13 Solar irradiance on vertical and horizontal surfaces; Table 2.14 Sol-air temperatures; Table 2.19 Frequency of hourly wind speed by direction; Table 2.20 Frequency of hourly wind speed by temperature; Table 2.24 Predicted coincident dry and wet bulb temperatures (summer); Table 2.25 Predicted coincident dry and wet bulb temperatures (winter)
Chapter 5: appendices 7 through 12; Table 5.16 Cooling loads (unshaded) (UK); Table 5.17 Cooling loads (shaded) (UK); Table 5.18 Banded weather data; Table 5.X1 Cooling loads (unshaded) (worldwide); Table 5.X2 Cooling loads (shaded) (worldwide)
Full set of supplementary files (note - this is a large file, so may take some time to download).