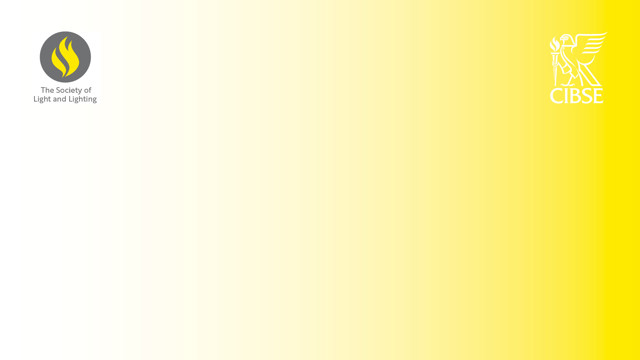 Previously entitled Guide to the lighting of licensed premises and now part of SLL's Lighting Guide series, this publication has been updated and expanded.
The function of this Lighting Guide is to provide guidance to all those who are concerned with the design, equipping, management and operation of 'licensed premises', i.e. buildings or parts of buildings in which alcoholic beverages are sold for consumption on the premises. They include the following:
public houses
restaurants
gastropubs
nightclubs
sports and social clubs
health clubs and sports halls
theatres, cinemas and concert halls
areas within airports and railway stations
universities and colleges
hotels and guest houses
licensed tea rooms
conference halls and function rooms.
Licensed premises need a special lighting guide as the lighting of such places must meet two distinct objectives:
to be right for the style/feel/mood/brand of the premises, and
to meet legislative requirements for safety and escape from areas where alcohol is consumed.
Even in the most moody or 'edgy' of premises, stairs and escape routes must be lit with safety in mind. Exit signage must be present, even if reduced to the minimum permitted size for the viewing distance for each sign, and emergency lighting is usually required. Likewise legal requirements for places of work and building regulations must be complied with.
This Lighting Guide is intended to cover existing buildings, new buildings, and those cases where existing buildings originally built for different purposes are converted to licensed premises. Experience indicates that the average life of a lighting installation in licensed premises is about twenty years, though minor alterations may be carried out at any time. Redecoration usually takes place more frequently and when this is done the design and limitations of the existing lighting installation must be borne in mind. Lighting and decoration relate to one another to a large extent and should be considered together.
Contents:
1 Introduction
1.1 Scope of the guide
1.2 Arrangement of the guide
1.3 The functions of lighting
1.4 Terms used in this guide
2 Why lighting is important
2.1 Character and atmosphere
2.2 Lighting and decoration
2.3 Daylight
2.4 Colour rendering and colour temperature
2.5 Modelling, glare and sparkle
2.6 Choice of lamps
3 Lighting design: interior
3.1 General design considerations
3.2 Detailed requirements
3.3 Checklist
4 Lighting design: exterior
4.1 General considerations
4.2 Locating the luminaires
4.3 Lamp selection
4.4 Control
4.5 Gardens and terraces
4.6 External smoking areas
4.7 Façades
4.8 Car parks
5 Emergency lighting
5.1 Escape and standby lighting
5.2 Legal requirements
5.3 Illuminance values on escape routes
5.4 Illuminance values in open areas
5.5 High-risk task areas
5.6 Luminaires
5.7 Safety signs
5.8 Planning emergency lighting
5.9 Inspection
6 Lighting for specific types of premises
6.1 Restaurants
6.2 Nightclubs
6.3 Theatres and concert halls
6.4 Sports, social and health clubs
6.5 Transport buildings
6.6 Universities and colleges
7 Energy use and Building Regulations
7.1 Compliance with Building Regulations
7.2 Applicability of Building Regulations
7.3 Energy considerations and lamp selection
8 Maintenance
8.1 General
8.2 Equipment accessible from or near floor level
8.3 Equipment not readily accessible from ground level
9 Measures of light
9.1 Luminous flux and illuminance
9.2 Uniformity
9.3 Luminance
9.4 Light output ratio
Acknowledgements
Author: Benedict Cadbury (Lampholder Lighting Design)
Contributors
First edition: The late Arthur Tarrant; Mark Duncanson; Iain Maclean; Rebecca Weir
Second edition: Lou Bedocs; David Holmes; Nigel Monaghan; Paul Ruffles