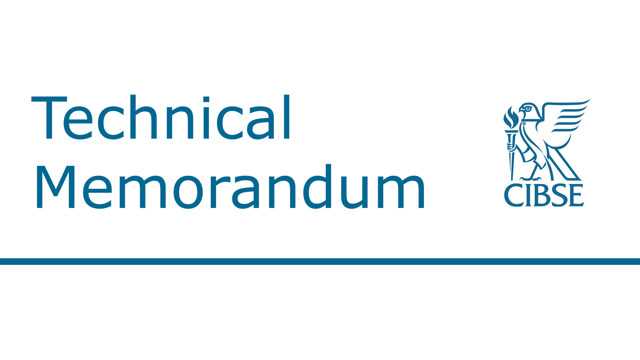 It has been ten years since TM13 was last reviewed. Over this time we have seen technology advances and environmental concerns lead to changes in the design and operation of water system to manage the risks of Legionella. The last ten years have also seen England, Scotland and Wales experience their worst outbreaks of Legionnaires' disease to date, thus showing why Legionella control remains such a high profile public health issue.

While many of the basics of good Legionella control and building services management remain largely the same, our understanding of the risks, processes and schemes by which we can maintain control and demonstrate compliance with regulatory requirements have developed.

With this in mind TM13 has been updated and revised to provide the information needed to support the effective management of the risks and demonstrate pro-active compliance.

Whether you are a facilities/premises manager, engineer, consultant or other person responsible for designing, installing, operating and maintaining building water systems, the new edition of TM13 is an important reference document for keeping water systems safe from the risk of Legionella bacteria. With concerns about the control of Legionella becoming an ever more significant public health issue internationally, TM 13: 2013 has been aimed at a readership beyond the UK alone.

These Technical Memoranda set out to give guidance on the appropriate design, installation, commissioning, operation and maintenance procedures necessary to minimise the risk of infection by Legionella from water systems within a building. Principles are highlighted, and practitioners in these fields are encouraged to apply them to their own particular building services applications.

While the emphasis is on engineering it is important to recognise that the best engineering solutions can fail and have failed if their operation and implementation are not managed effectively. Some indications of how to ensure effective management are included.

Particularly in the water conservation and environment fields new systems and services have been introduced and, no doubt, further developments will continue. It would be impossible therefore to list and categorise all potential sources of hazard in relation to legionella and building services. What the authors have sought to do is cover in detail the processes associated with the more commonly encountered or potentially higher risk systems and the principles that should be considered for the effective management that should be applied to all other water systems in buildings.

The authors are also aware that specific industry and sector guidance is available and again where appropriate, this has been referenced. This list is not exhaustive however and that information referenced has been chosen to best represent the intended audience of this publication. It is hoped the appeal of the document and its usefulness will extend beyond this group however.

Concerns about the control of Legionella are becoming an ever more significant public health issue internationally. This update has also sought to provide a reference to aspects of non-UK based requirements or guidance that exist. While some of the governing principles for managing the risks may be different, there are many similar themes evident in managing the risks; the processes described in this guidance will provide a valuable further tool in supporting compliance outside the UK.  
 
Contents:

1 Legionnaires' disease: background
1.1 Introduction
1.2 Risk of infection
1.3 Multiplication factors
1.4 Aerosol generation
1.5 Number of bacteria inhaled
1.6 Susceptibility of individuals
1.7 Determining the risks

2 Regulatory framework
2.1 UK legislation
2.2 UK codes of practice
2.3 Other sources of guidance

3 Risk management
3.1 Background
3.2 Design and specification
3.3 Commissioning
3.4 Operation and maintenance
3.5 Quality management
3.6 Microbiological testing
3.7 Record keeping

4 Evaporative cooling applications
4.1 Introduction
4.2 Design
4.3 Operation
4.4 Control

5 Hot and cold water services
5.1 Introduction
5.2 Cold water services systems
5.3 Hot water services (HWS) systems
5.4 Small-scale, non-recirculating HWS systems
5.5 Microbiological testing
5.6 Flushing

6 Spa pools, whirlpool spas and whirlpool baths
6.1 Introduction
6.2 System management

7 Other possible risk areas
7.1 Risk assessment
7.2 Scheme of control

8 Conclusions and further information

References

Standards

Legislation

Bibliography

Appendices
Appendix A1: Glossary
Appendix A2: Emergency cleaning procedure for cooling towers and hot and cold water service systems
Appendix A3: Guidance for suspected outbreaks of Legionnaires' disease
Appendix A4: System checklists
Appendix A5: International legislation, standards and sources of guidance

Index

Acknowledgements
Task Group
Chair: Greg Davies (Assurity Consulting)
Members: Giles Green (Zeta Compliance Services Ltd); John Lee (Leegionella Ltd); Robert Macleod-Smith (RIMS Consulting); John Newbold (HSE); Martin Shouler (Arup); Chris Wilding (Ashland Water Technologies); Julian Williams (Tower Systems Ltd)
Referees Ian Fellingham (IF Associates Ltd); Mike Iddon (Piscean Analytical); Paul McDermott (HSE)