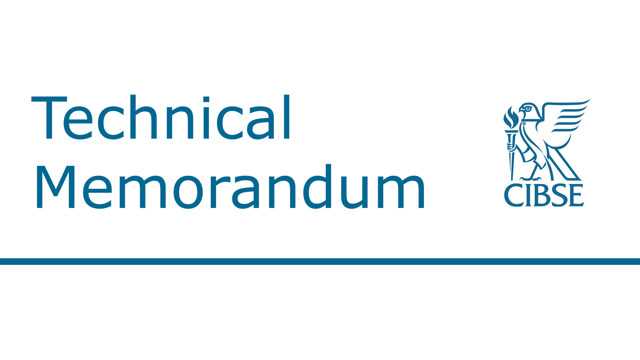 TM66 Modules Training. The LIA (Lighting Industry Association) has recently introduced a series of remote Creating a circular economy in the lighting industry (TM66) training sessions, divided into two modules, endorsed by CIBSE, designed to enhance your understanding and proficiency in utilising CIBSE's TM66 effectively. Find out more
If you have purchased the print version of TM66, the PDF and both tools were included with your purchase. You can find them by clicking on 'My CIBSE' and 'My Downloads', above.
These tools are also available for purchase individually - simply click on the titles below.
About this title:
A full understanding of a scheme's sustainability must also include product life cycle, a cradle-to- cradle analysis of all energy and resource inputs and how to minimise the impact on the environment. Maximising resource efficiency 'designs-out' waste and pollution, keeps products and materials in use, addresses resource scarcity and regenerates natural systems. This is called the circular economy.
Over the last decade there has been a laser-like focus on in-use lighting energy efficiency, driven both by economics (a return on a lighting investment delivered by reduced energy costs) and increasingly the move to low or zero carbon buildings in the face of man-made climate change. The result has been a boom in the lighting industry replacing conventionally lamped luminaires with LED versions. Energy efficiency (output efficiency) of individual luminaires is but one narrow measure of lighting's sustainability.
LEDs have made a huge contribution to reduced energy consumption, but the move to LED has come with consequences. It has created the unmaintainable luminaire, with little or no provision to replace either the light engine or the driver on failure; product lifecycles have become shorter and more complex; and the consequences of 'offshoring' production to countries that extensively use fossil fuels, especially coal, in their power generation (and then shipping those luminaires and/or components on long sea or air freight journeys) is severely damaging to the environment.
This Technical Memorandum sets out what designing and manufacturing to comply with circular economy principles entails and includes a checklist, a method of assessing a product's circular economy performance, and real-world examples of good practice.
The purpose of this document is to provide practical guidance to all in the lighting industry, at every level and all sizes. This includes clients; manufacturers, importers and suppliers; electrical wholesalers and quantity surveyors; specifiers, including lighting designers, consultants and architects; electrical estimators; sustainability managers and consultants; contractors; facilities managers; and end users.
Table of Contents
1.      Introduction
2.      Introduction to the circular economy
2.1.   From linear to recycling to circular
2.2.   The circular economy
2.3.   The circular economy and the low carbon economy
2.4.   The circular economy is all about design
2.5.   The circular economy is all about value
2.6.   The direction of travel
3.      Drivers and barriers
3.1.   Industry wide
3.2.   By sector
3.2.1.      Clients
3.2.2.      Product designers
3.2.3.      Manufacturers
3.2.4.      Electrical wholesalers
3.2.5.      Specifiers, including lighting designers, consultants and architects
3.2.6.      Electrical estimator/quantity surveyor
3.2.7.      Sustainability managers
3.2.8.      Contractors
3.2.9.      Facilities managers (FMs)
3.2.10.  Road lighting
3.2.11.  The ecosystem: the innovation market opportunity
4.      Practicalities
4.1.   Safety
4.2.   Warranties
4.3.   Localism
4.4.   Critical raw materials and materials of concern
4.5.   Maintaining a circular economy building
5.      Circular Economy Assessment Method
6.      CEAM: frequently asked questions
6.1.   Why include the geographic distance sliders in CEAM?
6.2.   Why are Life Cycle Assessments and Environmental Product Declarations not included in CEAM?
6.3.   Why weight?
6.4.   Why compare resource savings or improvements against a base year?
6.5.   Why consider the life cycle of individual components?
6.6.   Why build in the ability to re-engineer or remanufacture?
7.      Legislation and standards
7.1.   Current or future standards concerning the circular economy
7.2.   EU Ecodesign Regulation, section 4(1)
7.2.1.      Relevant extracts relating to the circular economy
7.2.2.      Relevant extract relating to definitions (Article 2)
7.2.3.      Relevant extracts relating to removal of light sources and separate control gears (Article 4)
7.2.4.      Relevant extracts relating to exemptions (Annex III)
7.3.   European Commission: Integrated Product Policy
7.4.   Likely legislative directions in the medium term
7.5.   BS887-220:2010
8.      Best practice guidance
9.      Case studies
9.1.   Stoane Lighting: company-wide implementation of the circular economy             
9.1.1.      Aluminium recycling
9.1.2.      Local resource ecosystem
9.1.3.      Lifetime and service
9.1.4.      Service and ecosystem
9.1.5.      Recycling
9.1.6.      Packaging and printing
9.1.7.      Audits
9.2.   Whitecroft Vitality: product implementation of the circular economy            
9.2.1.      Towards a new corporate objective
9.2.2.      The start of a journey
9.2.3.      The need for change
9.2.4.      Why cradle-to-cradle?
9.2.5.      Ecosystem
9.3.   The circular economy journey of a design practice leader
9.3.1.      Circular economy: a personal view
9.3.2.      Summary
9.4.   Office lighting: a remanufacturing project case study
9.4.1.      Initial consultation
9.4.2.      Remanufacturing luminaires
9.4.3.      Summary
9.5.   Circular lighting in the office: a chronicle of a circular economy project       
9.5.1.      User input
9.5.2.      A dynamic and flexible control system
9.5.3.      Results
10.  Associated legislation
11.  Glossary of acronyms, abbreviations and terms
Authors: Bob Bohannon (The LIA), Kristina Allison (Atkins Global), Andrew Bissell (Cundall), Tim Bowes (Whitecroft Lighting Ltd.), Elizabeth Cooper (Arup), Arfon Davies (Arup), Simon Fisher (F Mark). Peter Fordham (J Sainsbury plc), Richard Garrett (Signify), Richard Hayes (42 Partners), Allan Howard (WSP), Ali Kay (Stoane Lighting), Helen Loomes (Trilux), Anastasia Mylona (CIBSE), David Neale (Concord/Sylvania), Sophie Parry (Zumtobel), Mark Ridler (BDP), Tom Ruddell (Egg Lighting), Jonathan Rush (Hoare Lea), Roger Sexton (Stoane Lighting), Chris Tiernan (Erco), Matt Waugh (Michael Grubb Studios), Gethyn Williams (Seren).