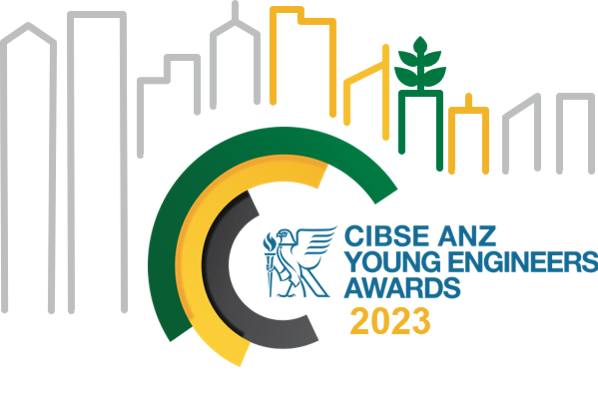 Are you a young engineer with a passion for sustainability and a drive to make a difference? Then look no further than the CIBSE ANZ Young Engineers Awards 2023. This prestigious event recognises the outstanding achievements of young professionals in the building services industry, while also encouraging innovation and pushing the boundaries of sustainable design. If you're ready to showcase your talent and contribute to a greener future, this is your chance to shine.
The next frontier of building services that demands attention is embodied carbon. To gain some valuable insights into the theme of the 2023 Young Engineers Awards, we reached out to Niro Siriwardena, Chair of CIBSE ANZ YEN and Awards judge. When asked about the importance of focusing on embodied carbon in universities, Niro highlighted that it's a reality we must confront as a society. 
But should embodied carbon be a mandatory requirement for all new buildings and refurbishments? Niro acknowledged the complexity of this issue, emphasising the need for accurate and comparable reporting.
"Without standardised ways to evaluate and compare embodied carbon, any requirements would be futile. However, positive strides are being made, with initiatives such as CIBSE's TM65 Embodied Carbon in Building Services providing a calculation methodology. These steps in the right direction pave the way for a more sustainable industry, where buildings not only operate efficiently but also have a low-carbon heart and bones."
Reflecting on his experience as a judge, Niro shared a common mistake he noticed among past entries—"Death By Powerpoint."
"While it may seem cliché, there is truth to the adage. A presentation should be more than a mere recitation of facts and figures. It is an opportunity to showcase your enthusiasm and expertise. Use your presentation as a springboard to captivate your audience, engaging them in your ideas and insights. Remember, a successful presentation is one that leaves a lasting impact on the viewer."
Now, let's provide some all-round tips for potential entrants to encourage them to seize this remarkable opportunity. Niro advises aspiring participants to reach out to the people around them—coworkers, classmates, tutors, and professors. 
"These individuals are a treasure trove of knowledge and experience. By sharing your ideas and seeking their input early on, you can refine your presentation and make it as thoughtful and compelling as possible. Additionally, starting early is key. Don't leave everything to the last minute. Give yourself ample time to conduct research, craft your message, and perfect your delivery."
So whether you're a seasoned engineer or just starting your career, the CIBSE ANZ Young Engineers Awards 2023 offers an exceptional platform to showcase your talent, contribute to sustainable design, and make a lasting impact on the industry. If you believe you have what it takes, don't hesitate to enter or encourage a colleague whom you think would be a perfect fit. Together, let's drive innovation, inspire change, and create a brighter, greener future through the power of young engineering excellence.
The 2023 competition is open for entries in three categories:


Entries close on Tuesday 1 August 2023. 
For any entry enquiries, you can contact Niro Siriwardena, ANZ YEN Chair - [email protected].