Get to know the Young Engineer of the Year finalists for the CIBSE ANZ Young Engineers Awards 2023. These talented individuals have demonstrated outstanding contributions to the field of engineering, pushing boundaries and exemplifying innovation in their respective areas of expertise. We invite you to join us in celebrating their achievements at the awards ceremony on Thursday 26 October, 6-9pm at Rivers Edge Melbourne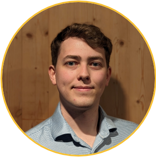 Kalev Domican, Aurecon 
Kalev's nominator said "With a wealth of experience in electrical engineering at Aurecon's Queensland Buildings team, Kalev's innovative approach stands out. His adept use of emerging digital solutions, particularly Elumtools, has revolutionised architectural lighting design packages. Kalev's expertise also played a crucial role in the technical intricacies of the Queensland Performing Arts Centre project".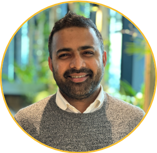 Deejan Ferrao, Green Building Council of Australia
Deejan's nominator said "His contribution to the Green Star Rating tools, including Green Star Buildings, has been nothing short of remarkable. His meticulous attention to technical accuracy and expertise in carbon-related credits have facilitated the certification of over 2000 projects. Furthermore, his collaborations with various industry associations have streamlined certifications and enriched resources for the broader industry".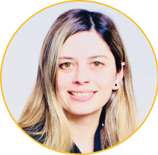 Arsen Ilhan, WSP 
Arsen's nominator said "Her expertise in designing innovative and sustainable solutions in the building services industry is exemplary. Her insightful article on the application of AI in the property and building industry, published in Ecolibrium, sheds light on the advancements in machine learning algorithms and data analytics techniques. Additionally, her contribution to reducing embodied carbon is commendable, demonstrating her dedication to a sustainable future".
We are privileged to have such outstanding talent in our community, and we look forward to honouring their achievements at the awards ceremony.
Don't miss out on this opportunity to be a part of this celebration! Secure your tickets before sales close on Thursday, 12th October. Get your tickets today!
Thank you for your support, and we can't wait to see you at the event!