Standard

Rate

£

390.00

+VAT

Member

Rate

£

310.00

+VAT
Please note, the prices above are for training delivered up to the end of 2023. Our fees are increasing and will be as below for all training delivered from January 2024.  
Standard Rate
£430.00 ex. VAT 
Members Rate
£340.00 ex. VAT
BS EN 12056 has now been around for over 20 years, but the way it is used has changed since it was published. We look at the development of the Standard, its current limitations and opportunities for use with innovative products and systems. We look at the implications of climate change and Brexit as well as newer related Standards such as those for balconies and flat roofs. There is also an introduction to syphonic drainage systems, SuDS and Integrated Water Management.
Part of the course involves a short time of investigation of the participant's local drainage installations, where we look at real world defects and solutions. We conclude the day with a short quiz and time for any questions.
Learning Outcomes
Understand how Standards are developed and the limitations of Codes of Practice.
Appreciate the hydraulics of a drainage system, in particular the ventilation needs and trap seal design.
The operation of air admittance valves, stub stacks, pressure controls and offsets.
The options available when designing rainwater drainage systems and how to use rainfall maps.
A knowledge of how to accommodate condensate drainage.
An insight into what the future of drainage systems might be
Feedback
"Very informative session. I especially liked the practical side of the course where we got to carry out calculations which we would need to carry out when designing drainage systems. All topics were very well explained."
"Very easy to join via teams and access to the materials was easy."
"The course offered a good overview of above ground drainage. The trainer was highly knowledgeable and could easily answer questions and explain the content. He offered some professional insight into the strengths and weaknesses of the existing standards."
[Learnt] "Calculations and sizing of drainage pipes. Which standards and regulations are applicable to each area of drainage engineering - design, maintenance, installation etc."
"As a company we are in the process of expanding our expertise therefore after this training session we can offer the service of water drainage design (including rain water drainage) to our clients."
Engineers from other disciplines that need to understand the principles of operation of a drainage system.
People who want to learn about the variations of design that are possible with modern above ground drainage systems.
Those who need to find their way through the maze of options within EN 12056 and current UK Building Regulations.
These people could include: architects, off-site manufacturers, Building Control Officers, planners, pipework installers, CAD producers, young engineers, public health engineers, certification bodies and consultants.
Agenda for event
Time
Description
10:00

Introduction

10:15

History and Part 1 of EN 12056

11:15

Coffee / tea break 

11:30

Sanitary Pipework, EN 12056-2

13:00

Lunch

13:30

Roof drainage, EN 12056-3

15:00

Coffee / tea break

Drainage walk

15:15

Remaining parts of EN 12056, legislation and balcony drainage

15.45

Close - Q&A
Speakers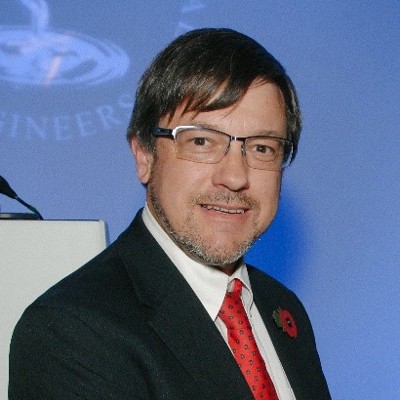 John Griggs
Water Consultant
John is a water consultant who previously worked at the Building Research Establishment, providing technical input to Building Regulations and Standards. He has carried out laboratory and field testing of above and below ground drainage systems and written a number of publications on drainage design. He has served on many BSI, CEN and ISO committees. He has also worked for the Department of Trade and Industry (DTI) as the Construction Products Issues and Impact Manager and as Science Officer for the Chartered Institute of Plumbing and Heating Engineering (CIPHE). He has been awarded an Honorary Fellowship by the Society of Pubic Health Engineers (SoPHE) and a SWIG award from the Sustainable Water Industry Group.
My background is research, being at the Building Research Establishment (BRE) for nearly 30 years in the Water Centre. The work I was involved in was used in the UK building regulations as well as national and international Standards. Hence, I am well aware of the science behind many of the requirements in today's Standards, Regulations and Directives. Whilst at BRE, I was seconded to the Department for Trade and Industry for over 3 years; where I was responsible for all construction products. I worked on the EU Emissions Trading Scheme, the F-gas Regulations and other draft legislation that embraced the whole construction industry; not just water.
Since then I have worked for the Chartered Institute of Plumbing and Heating Engineering (CIPHE) and lead a number of European research and development projects on topics that included: renewable heat storage systems, solar energy, and sustainable plastics pipe. I am now a consultant working with various clients on diverse topics such as: solid waste transport, Certification of products, forensic plumbing and training. I have been honoured to co-author two recent handbooks on water supply and drainage with some of the leading academics in the UK. 
I currently live in St Albans, where I have done so for all my life. I am married to my wife Penny and we have two sons. Our house is fitted with a number of water efficient appliances and fittings and our drainage system is fitted with mechanical valves. For many years I have monitored the water consumption and it is generally about half of the UK average per person consumption.
Meet the trainer: Get to know your CIBSE trainers: John Griggs, the Water Services trainer (cibseblog.co.uk)
Remote - How to join:
This course will be hosted live online on Microsoft Teams. A Microsoft Teams account is not required, you will be sent a link to join.
You can choose to join on your preferred web browser, or if you already have the Microsoft Teams desktop app, click 'join meeting'.  You will then automatically join the course through the app.
Face-to-Face:
The course location will be underneath the respective date, please make your way to the location.
Parking is not available.
Course Materials:
The course presentation and any additional materials will be sent to delegates once attendance is confirmed on the day of the course.
We are working towards being more sustainable, therefore we do not recommend materials to be printed.
What is included?
- Full day training with an industry expert trainer
- CPD certificate
- PDF course materials
- Lunch and refreshments**
**For face-to-face courses
Two simple ways to book:
Card - Use the 'Book Now' button at the top of this web page.
Invoice - Please fill in the booking form here. Please note you are only booked onto the course once Training has processed the form.
*If you are having any difficulties please email us at [email protected].