Standard

Rate

£

390.00

+VAT

Member

Rate

£

310.00

+VAT
Please note, the prices above are for training delivered up to the end of 2023. Our fees are increasing and will be as below for all training delivered from January 2024.  
Standard Rate
£430.00 ex. VAT
Members Rate
£340.00 ex. VAT
Water supply systems in the UK have changed a lot in the past few decades, but many of the infrastructure systems were installed during Victorian times, so we have an interesting history and resulting systems. In recent years there have been a number of developments to appliances, fittings and usage patterns that should be taken into account when designing a modern system. The implications of the switch from fossil fuels to renewables and more sustainable sources of energy are considered along with the importance of insulation.
The benefits and safety issues associated with water reuse systems and legionella control are discussed and the implications of different pipework layouts.  The use of water balances for designing various systems are introduced and considerder along with more traditional design methodologies.  
In this one-day course, the different sources of water and types of water that can be used in a building are examined and the importance of wholesome water will be looked at. Water Regulations and Byelaws are covered along with water related Building Regulations and Standards that are applicable in the UK.
This course may provide you with an update on the LUNA project and other pipe sizing initiatives is given. The course ends with a quiz to help you ground your knowledge.
Learning Outcomes:
Discover why UK sinks and basins have two taps
Understand dead legs, vestigial branches, circulation systems and point of use heaters
Find out how to avoid water hammer
The implications of water efficiency on the design of water supply systems and retrofitting in particular
The importance of understanding the requirements and limitations of national Regulations and Byelaws
Agenda for event
Time
Description
10:00

Session 1a   Introduction and basic issues:   

Traditional water systems in the UK, low pressure, high pressure. (two tap sinks).Water distribution systems, water consumption data, users' expectations. Wholesome water – what is it? Alternative waters. Types of water in the UK. Water grid option.

11:15

Coffee / tea break (15 mins)

11:30

Session 1b   Introduction and basic issues- continued:     

Water Regulations and Byelaws, Building Regulations and Standards, HSE ACoPs and guides, CIBSE Guide G

 

Session 2     Hot Water:       

Hot water generation, energy and heat loss, choice of water heating system: storage, instantaneous, vented, unvented, thermal stores, HIUs, point of use. Hot water storage sizing

13:00

Lunch (45 mins) 

13:45

Session 3     Cold Water:     

Legionella risk minimisation – keeping cold water cold – layout, insulation and cooling (heat pumps), Supply improvement techniques, accumulators, pumps, pipes, water meters, softeners, conditioners and fridges, HSE issues, anti-stagnation layouts

 

Session 4     System layouts:       

Importance of layout, problem areas, layout problems, pumped circulation, water hammer, dead legs and stagnation, Minimizing water run-off and legionella risks by design

15:00

Coffee / tea break (15 mins)

15:15

Session 5     Sizing:            

Sizing factors and considerations, sizing options and methods, BS EN 806 and alternative Standards. CIBSE Guide methodology. Water demand – different appliances. Loading Units, pressure losses, LUNA project. Over sizing and under sizing.

Session 6     Saving water:           

Retrofitting, WC options, flushability, taps, showerheads, baths, the future? Toilet reinvented, digital twins. Free information, other sources of information.

15:30

Quiz
Speakers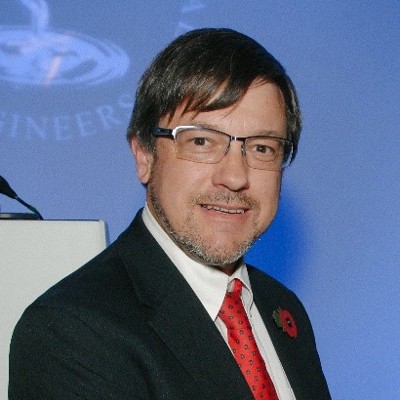 John Griggs
Water Consultant
John is a water consultant who previously worked at the Building Research Establishment, providing technical input to Building Regulations and Standards. He has carried out laboratory and field testing of above and below ground drainage systems and written a number of publications on drainage design. He has served on many BSI, CEN and ISO committees. He has also worked for the Department of Trade and Industry (DTI) as the Construction Products Issues and Impact Manager and as Science Officer for the Chartered Institute of Plumbing and Heating Engineering (CIPHE). He has been awarded an Honorary Fellowship by the Society of Pubic Health Engineers (SoPHE) and a SWIG award from the Sustainable Water Industry Group.
My background is research, being at the Building Research Establishment (BRE) for nearly 30 years in the Water Centre. The work I was involved in was used in the UK building regulations as well as national and international Standards. Hence, I am well aware of the science behind many of the requirements in today's Standards, Regulations and Directives. Whilst at BRE, I was seconded to the Department for Trade and Industry for over 3 years; where I was responsible for all construction products. I worked on the EU Emissions Trading Scheme, the F-gas Regulations and other draft legislation that embraced the whole construction industry; not just water.
Since then I have worked for the Chartered Institute of Plumbing and Heating Engineering (CIPHE) and lead a number of European research and development projects on topics that included: renewable heat storage systems, solar energy, and sustainable plastics pipe. I am now a consultant working with various clients on diverse topics such as: solid waste transport, Certification of products, forensic plumbing and training. I have been honoured to co-author two recent handbooks on water supply and drainage with some of the leading academics in the UK. 
I currently live in St Albans, where I have done so for all my life. I am married to my wife Penny and we have two sons. Our house is fitted with a number of water efficient appliances and fittings and our drainage system is fitted with mechanical valves. For many years I have monitored the water consumption and it is generally about half of the UK average per person consumption.
Meet the trainer: Get to know your CIBSE trainers: John Griggs, the Water Services trainer (cibseblog.co.uk)
Live Online - How to join:
This course will be hosted live online on Microsoft Teams.
A Microsoft Teams account is not required, you will be sent a link to join. 
You can choose to join on your preferred web browser, or if you already have the Microsoft Teams desktop app, click 'join meeting'.  You will then automatically join the course through the app.
Course Materials:
The course presentation and any additional materials will be sent to delegates once attendance is confirmed.
We are working towards being more sustainable, therefore we do not recommend materials to be printed. More information on our sustainability policy.
What is included?
- Full day training with an industry expert trainer 
- Note-making PDF course materials
- CPD Certificate 
- Course presentation transcript 
Two simple ways to book:
Card - Use the 'Book Now' button at the top of this web page.
Invoice - Please fill in the booking form here. Please note you are only booked onto the course once Training has processed the form.
* If you are having any difficulties please either email us at [email protected] or call, +44 (0)20 8772 3660.