Standard

Rate

£

355.00

+VAT

Member

Rate

£

284.00

+VAT
Please note, the prices above are for training delivered up to the end of 2023. Our fees are increasing and will be as below for all training delivered from January 2024.  
Standard Rate
£430.00 ex. VAT
Members Rate
£340.00 ex. VAT
This one-day course includes an overview of the current and forthcoming policies and drivers for low carbon buildings and energy technologies and the direct and indirect implications for local authorities.
Hear a review of the key measures and technologies for reducing energy consumption and CO2 emissions in buildings including the applicability for different building types, key considerations, design implications, technical issues, operation and maintenance requirements, costs, environmental benefits, financial benefits etc.
Learning Outcomes:

On completion of this course you will have:
Sufficient understanding of the policy, regulations and drivers for reducing CO2 emissions to be able to assess the implications of these for specific projects

Sufficient understanding to discuss the direction of future regulations and policy and the implications of these on specific projects

An understanding of the policy options for reducing carbon emissions from new and existing buildings and be able to critically appraise energy strategies

An understanding of the various options available to local authorities to reduce CO2 emissions both directly, from their own estates, and indirectly, by supporting homeowners and businesses.

An ability to assess the applicability of different carbon reduction measures and apply rule of thumbs and methodologies to understand the environmental benefits, capital costs and running costs/savings

An understanding of the approaches and funding sources for delivering carbon reduction projects
Agenda for event
Time
Description
Session 1

Background and key drivers for low carbon buildings

Primary legislation and key drivers
National carbon reduction and renewables targets and policy
Building Regulations Part L and Regulation 25A
Potential future direction of building regulations
Planning policy
London plan requirements
Financial drivers and incentives
FIT and RHI
Consumer awareness
EPCs and DECs
Environmental assessments
Potential funding sources and approaches to delivery, including ESCOs

Session 2

Baseline and context

Identifying the scope
Setting a baseline
Emissions factors and future changes
Examples of carbon reduction action plans
Energy Opportunity Assessments
Commitments and targets
Financial support

Session 3

Opportunities and Measures for reducing CO2 emissions

Areas of intervention
New buildings

Domestic new build measures 
Non-domestic new build measures
Planning policy options
Sustainability and energy standards
Technical and financial implications 
Local Offset funds

Domestic retrofit measures
Non-domestic retrofit measures
Consequential improvements

Building integrated low and zero-carbon energy technologies

Review of technology options
Application for different buildings
Rules of thumb for sizing systems
Capital costs and potential operational cost savings
Design and technical considerations
Management and operation implications

Large scale low and zero-carbon energy technologies

Review of technology options
District heating systems

Session 4

Delivery and funding

Key opportunities for local authorities
Defining opportunities
Optioneering
Energy project delivery process

-Identifying opportunities
-Initial investigations
-Detailed investigations and business case development
-Procurement

Delivery vehicles
Funding
Approaches and examples

-Energy efficiency projects
-Building integrated LZC projects
-Large-scale LZC projects
Speakers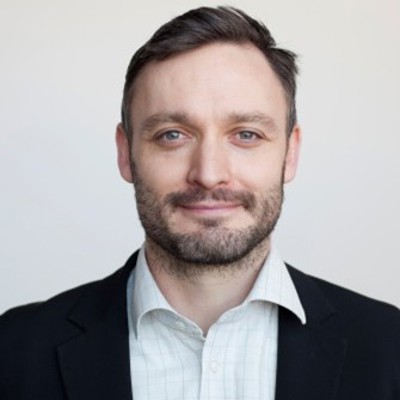 Matthew Turner
AECOM | Regional Director
Matthew is a Regional Director at AECOM and is primarily focused on delivering decentralised, low and zero carbon energy solutions for both new developments and existing communities. Matthew provides energy and sustainable design guidance to developers working on a wide range of projects, from small innovative developments to large urban extensions. He delivers strategic research work for the Government and works with local authorities and large organisations to assess strategic opportunities for delivering carbon reductions through planning policy, energy management, renewable energy projects and heat networks. Matthew has been delivering training courses for CIBSE since 2009.
Live Online - How to join:
This course will be hosted live online on Microsoft Teams.
A Microsoft Teams account is not required, you will be sent a link to join. 
You can choose to join on your preferred web browser, or if you already have the Microsoft Teams desktop app, click 'join meeting'.  You will then automatically join the course through the app.
Course Materials:
The course presentation and any additional materials will be sent to delegates once attendance is confirmed through a secure link hosted on Egnyte.
We are working towards being more sustainable, therefore we do not recommend materials to be printed. More information on our sustainability policy can be found here.
What is included?
- Full day training with an industry expert trainer 
- Note-making PDF course materials
- CPD Certificate 
-Course presentation transcript 
Two simple ways to book:
Card - Use the 'Book Now' button at the top of this web page.
Invoice - Please fill in the booking form here. Please note you are only booked onto the course once Training has processed the form.
* If you are having any difficulties please either email us at [email protected] or call, +44 (0)20 8772 3660.