An event like this is only made possible when the industry comes together to support it. In times of difficulty it is more important than ever to support and recognise the exceptional talent and thinking that will solve our industry's biggest threats and challenges.
We are looking for partners who share CIBSE's goal to encourage young engineering minds to formulate thought-provoking solutions and thinking to the industry's wider issues.
Partnership offers extensive brand profile and publicity. Award sponsors receive coverage through marketing to over 8000 CIBSE Australia and New Zealand members and regional industry subscribers as well as CIBSE's 20,000 plus membership worldwide. In addition, we will promote our partner brands to over 3900 Social Media connections.
If you are interested in partnering please contact:
Sharon Pestonji, CIBSE ANZ Regional Manager
T: +61 435 979 400   E: [email protected]

Download the 2022 Partnership Packages
 
2022 Award Sponsors:
Mark Griffin Award - Student of the Year

Founded in 1945, the A.G. Coombs Group is the leading Australian building services company that provides an integrated range of whole-of-life technical services for all systems in buildings. Whether you're looking for advice, design, installation, commissioning, maintenance or ongoing operation and management services, in the areas of air conditioning and mechanical services, fire protection, hydraulics, electrical services, lighting, or building control technologies, we can deliver tailored services or offer you a whole-of-life building services solution.
A.G. Coombs has a national capability with major operations on Australia's eastern seaboard.
agcoombs.com.au
Haris Moraitis Award - Graduate of the Year

Aurecon is a design, engineering and advisory company that brings ideas to life to create a better future for people and the planet. In 2020, the Australian Financial Review named us Australasia's most innovative company and most innovative professional services company. Drawing on our deep pool of knowledge, we bring vital engineering experience, technical capability and design expertise to the table. We see the opportunities, possibilities and potential that others don't. Through a range of unique creative processes and skills, we collaborate with our clients to re-imagine, shape and design a better future. 

We believe humanity depends on engineering and we recognise we have a broader stewardship role to play, a deep responsibility to hold.

In this period of uncertainty, it's important to dream, to imagine a better tomorrow, and create a better world with engineering excellence that has humanity at its heart. From the seed of an idea to better outcomes, we collaborate with our clients to bring ideas to life.
www.aurecongroup.com
 
Jack Pirie Award - Young Engineer of the Year

Established in 1976, Northrop Consulting Engineers is a successful consultancy, locally owned and managed by engineers who work in the business. The company employs over 400 people with nine offices across NSW, QLD, VIC and the ACT.

Northrop services a wide range of infrastructure, site works and building projects and offers complete engineering and environmental consultant services to support full project delivery.

Northrop takes ownership of the design process to support efficient, intelligent and appropriate solutions that enhance the project's environmental, economic and social outcomes.
northrop.com.au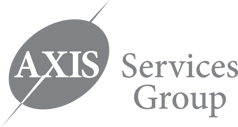 Axis Services Group is a well qualified highly capable hydraulic (civil & building), mechanical and electrical contractor with the ability to undertake large & complex projects within multiple markets sectors in multiple countries around the world.
We have established a reputation for delivering quality projects on time and within budget. Axis Plumbing was incorporated by Clem Morfuni in 1994, and has since grown the Axis Services Group to have operations throughout Australia, New Zealand, Thailand, the United Kingdom and the USA, with an annual turnover in the order of A$200 million and in excess of 750 direct employees.
https://www.axisplumbing.com.au/



Cundall is an international multi-disciplinary engineering consultancy with over 1000 staff across 11 global offices.

Established in 1976, sustainability has been integral to Cundall's approach supported by their ranking as the first engineering consultancy in the world to be certified carbon neutral by the Carbon Trust and the world's first consultancy to be endorsed as a One Planet Company. Cundall provide clients with practical advice and solutions, which reduce the environmental impact of developments, and provide better spaces for building users and occupiers, as well as for the wider community.

Cundall is on track to achieve its goal of being a carbon positive business by no later than 2025.
www.cundall.com/australia


The  Hydraulic Consultants Association of Australasia (HCAA) aims to provide a higher profile and focus for Hydraulic Services Engineers and Designers throughout the regions of Australasia. Our members are engaged in the design, specification and inspection of hydraulic and fire protection systems such as hot and cold water, plumbing, sanitary and trade waste drainage, stormwater drainage, fire services and gas services.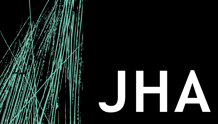 JHA Consulting Engineers is a multidisciplinary group of building services and acoustic engineers, ESD consultants, architectural lighting designers and other specialist professionals providing comprehensive technical services offering for all facets of the built environment industry.
Their diversity in skill sets and approach to the design process is encouraged and represented in their leadership team through to our specialist staff. Within our teams, we bring a mix of technical leadership, tenacity, pragmatism, proactive-ness, understatement, and innovation all with the undermining passion and dedication to deliver outstanding outcomes. Whilst embracing diversity, their overarching approach is to provide collaborative progressive consultancy, recognizing the project and team member objectives and advising and delivering within those.
www.jhaservices.com/
Norman Disney & Young (NDY) is an innovative and diverse engineering consultancy, with a commitment to building a better future through excellence in sustainable design.
We offer engineering consulting services across a wide range of market sectors including buildings, defence, health, industrial, mission critical, transport and utilities.
Our vision is to enhance the lives of others, by engineering outstanding projects; to sustain trusting relationships with clients, through solving their problems and serving them with utmost reliability; and to engage our people with meaningful, rewarding and inspiring opportunities.
This vision, combined with the technical expertise of our people, helps NDY deliver world leading projects across the globe.