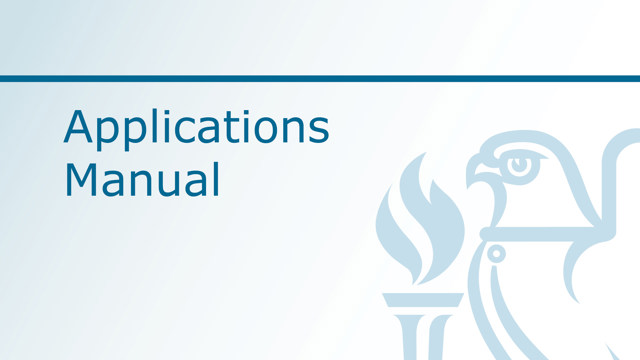 This Applications Manual on medium voltage distribution has been produced to help fill the gap in electrical knowledge in respect of how to safely employ medium voltage for the distribution of electrical power.
Our aim is to provide an understanding of a number of key aspects at different design and construction stages of a medium voltage (11 kV) power distribution system to buildings. Consideration is given to system design and to the selection and erection of equipment, including the associated practical aspects.
It is intended that this Applications Manual will be used by practitioners in conjunction with established international wiring standards and relevant codes of practice. It will also be of interest to designers and authorities who, while not directly concerned with the design or installation of electrical systems, must understand the advice offered to them by specialists. Further, the manual should be of value to those who wish to enhance their knowledge of electrical power and building services engineering.
Medium voltage distribution is a specialised area of power engineering. This manual is in five parts:
AM18.1 Methods introduces the basic principles; it also provides the most common medium voltage distribution techniques relevant to building services engineers.
This Applications Manual will not cover high voltage systems (that is, those using power supplies greater than 33 kV). This means that we will not go into any detail regarding transmission and distribution, or specialist power applications within the industry (such as the protection of power factor correction capacitors, harmonic snubber circuits, high-voltage direct current, high-power static conversion, battery storage or smart grids). For information regarding possible solutions to these applications, it is best to refer to manufacturers' literature.
Table of Contents
1 Introduction
1.1 Distribution voltage
2 Voltage levels: the ambiguous nature of the term 'high voltage'
2.1 High-voltage direct current
3 The UK electricity grid
3.1 Office of Gas and Electricity Markets (OFGEM)
3.1.1 Energy supply
3.1.2 New connections
3.1.3 The connection process
4 MV distribution design
4.1 Distribution networks
4.1.1 Radial distribution
4.1.2 Dual/duplicate feeder distribution systems
4.2 Ring mains
4.2.1 Open ring main
4.2.2 Closed ring main
4.3 Comparison of power distribution architecture
4.4 Operational aspects
4.4.1 Rural overhead networks
4.4.2 Urban underground networks
4.4.3 Load-transfer schemes
4.5 On-site connections, wayleaves and easements
4.5.1 Substation components and dimensions
4.6 System earthing
5 On-site power generation
5.1 Embedded/distributed generation
5.1.1 Control of embedded/distributed generation
5.2 Private generation: MV or LV?
6 Electrical safety in MV systems
6.1 Designated MV safety personnel
6.1.1 Management
6.1.2 Designated person
6.1.3 Authorising engineer
6.1.4 Authorised person
6.1.5 Senior authorised person
6.1.6 Competent person
6.1.7 Responsible person
6.2 MV safety documentation and procedures
6.2.1 Safety programme (switching schedule)
6.2.2 Permit to work
6.2.3 Sanction for test
6.2.4 Limitation of access
6.3 Security and admittance to substations
6.4 MV safety
6.4.1 MV personal protective equipment
6.4.2 MV temporary and permanent earthing and bonding equipment
Annex A: Load characteristics
A1 Motor size and starting load
A2 Harmonics
Annex B: The Electricity at Work Regulations 1989
Regulation 4: Systems, work activities and protective equipment
Regulation 5: Strength and capability of electrical equipment
Regulation 6: Adverse or hazardous environments
Regulation 8: Earthing or other suitable precautions
Regulation 11: Means for protecting from excess of current
Regulation 12: Means for cutting off the supply and for isolation
Regulation 15: Working space, access and lighting
Regulation 16: Persons to be competent to prevent danger and injury
Annex C: Examples of MV safety documentation and safety procedures
C1 Suggested solution
C2 Safety programme
C.2.1 Cable spiking gun
C3 Isolation and earthing diagram
C4 Permit to work
C4.1 Pre-printed pads
C5 Other safety documentation
C5.1 Sanction for test
C5.2 Limitation of access
Authors: Les Norman, Brunel University London; Adam Rawlinson, PCS Consulting Services Ltd; Phil Reed, RPS Group PLC
Peer Reviewers Derek Elliott, Insight PFM Ltd/CIBSE Electrical Services Group; Neil Hitchman, Vinci Construction UK/CIBSE Electrical Services Group; Tony Sung, Energy Reduction Management Ltd/CIBSE Electrical Services Group chair