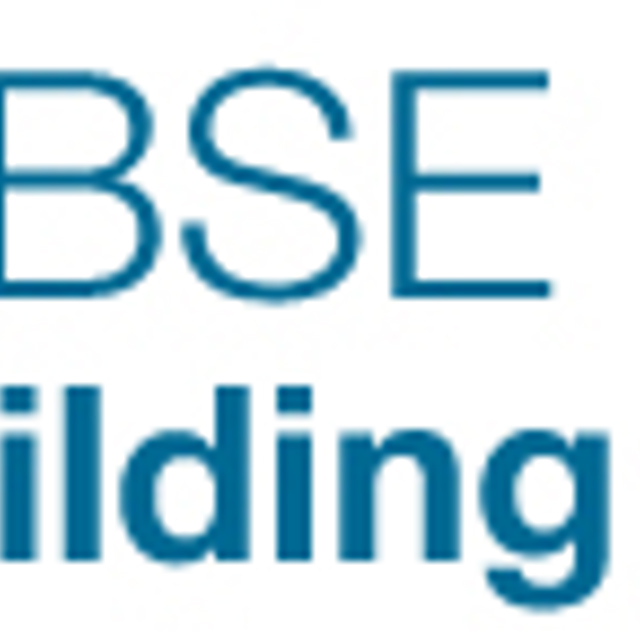 The BSG is led by a steering committee consisting of: 
Prof Darren Woolf (Chair and Treasurer) - Wirth Research / Loughborough University
Darren is the Royal Academy of Engineering Visiting Professor of Building Engineering Physics at Loughborough University. He has supported the delivery of building physics solutions on UK and international projects across most market sectors for almost 25 years. He holds an MEng in Architectural Engineering and a thermofluids-based PhD. He is a Member of CIBSE and the Association for Project Management.
Darren has a keen interest in understanding and optimising the performance of natural and mechanical systems working with the building envelope to provide high quality, low energy environments. In his industrial roles he has supported, developed and promoted building physics best practices, R&D and skills & services. In his academic role, he lectures, supports research and helps to develop teaching courses. He enjoys co-authoring publications such as, previously, CIBSE's Guide A and AM11 on Building Performance Modelling.
Ben Abel (Vice-Chair) - Hilson Moran
Ben is Technical Director and Head of R&D at Hilson Moran, responsible for leading all R&D activity and running a team of specialist R&D focused consultants. His role is to ensure a high quality and consistent approach is applied to all work produced across the business while developing innovative and progressive designs. Ben has over 20 years' experience within the building services industry. His main area of expertise is in building physics and computer modelling where he is highly skilled in Computational Fluid Dynamics (CFD) and Dynamic Thermal Modelling (DTM). He is Vice Chairman of the CIBSE Building Simulation Group and also involved with LETI (Low Energy Transformation Initiative).
Alexandros Chalkias (Events Secretary) - Savills Earth
Alexandros is an Associate Director, who is highly specialised in building physics and developing and implementing strategies for the transition to Net Zero Carbon, and has extensive experience in navigating planning policy and building regulations.
He holds an MEng in Civil Engineering, Environmental Technology & Transport, an MSc in Environmental Design & Engineering and is a Member of CIBSE. Over the years he has been involved in a variety of projects within the UK and internationally, including commercial offices, retail, education, mixed use and residential schemes.
Vasiliki Kourgiozou (Group Secretary) - UCL / BuroHappold
Vasiliki is a Chartered Engineer and a CIBSE Member. She has recently been awarded a scholarship from BuroHappold Engineering for doctoral research with the UCL Bartlett BSEER department in smart energy systems.
Her previous experience as a sustainability consultant has focused on building simulation including dynamic thermal modelling, natural and mechanical ventilation strategies as well as combining modelling and Post Occupancy Evaluation studies. She is also an expert in FEM thermal bridging modelling. Vasiliki holds an MSc in Environmental Design and Engineering and an MEng in Civil Engineering.
Dr Renjith Jaypalan-Nair (Social Media Secretary) - DesignBuilder
Renjith Jayapalan Nair is a Technical Marketing Engineer at DesignBuilder Software Ltd. Renjith's interests cover multiple areas, such as Building performance simulation (BPS), simulation tools, their applicability and enhancement; new techniques in the optimization of buildings/ building shapes; Uncertainty/sensitivity analysis; decision support/techniques in the design process.
He holds a PhD in low energy building design, an MRes in Energy Demand in Built Environment, and an MTech in Construction Technology and Management. He is also a co-opted member of IBPSA-England.
Committee Members:
Mr Baran Tanriverdi - Mott MacDonald
Mr Darren Coppins - Built Physics
Mr David McConnell - Carbon Futures
Ms Gabriela Costa - Expedition Engineering
Prof Hazim B. Awbi - Reading University
Ms Hua Zhong - Nottingham Trent University
Dr Rokia Raslan - UCL
Co-opted Members:
Dr Annie Marston - REsustain
Mr Antonio Saporito - Atkins
Dr Bahareh Salehi - Mott MacDonald
Mr David Cocking - DesignBuilder
Mr David Ross - IES VE
Mr Emeka Osaji - Leeds Beckett University
Mr Enrico Crobu - Hoare Lea
Dr Farhang Tahmasebi - UCL
Mr George Papachristou - Hoare Lea
Dr Naghman Khan - SimScale
Mr Nishesh Jain - DesignBuilder/UCL
Prof Malcolm Cook - Loughborough University
Mr Owen Boswell - Hoare Lea
Dr Runming Yao - Reading University
Mr Sahm Sawaf - Arup
Dr Steve Howell - Abercus
Ms Tumkeen Badulla - BDP
Dr Yangang Xing - Nottingham Trent University
Dr Zsolt Bako-Biro - GT Advanced Ltd