Standard

Rate

£

560.00

+VAT

Member

Rate

£

450.00

+VAT
Please note, the prices above are for training delivered up to the end of 2023. Our fees are increasing and will be as below for all training delivered from January 2024.  
Standard Rate
£620.00 ex. VAT
Members Rate
£500.00 ex. VAT
Part L 2021 was introduced in June 2022 and is intended to be an interim step towards the introduction of the Future Homes and Buildings Standard in 2025. The headline objective is a reduction of regulated carbon dioxide emissions by 30 % in new dwellings and 27 % in new buildings. 
The training course covers the key requirements and guidance set out in the Approved Documents, which have been comprehensively reorganized. 
Due to increasing technical complexity, building services engineers are probably more involved in the design of dwellings than ever before. This is acknowledged in the course content, which covers both domestic and non-domestic applications.
Please note the Part L 2021 Update Exam is included with this purchase and will be assigned to you upon completion of the course. Please do not try to purchase this separately.
Training is not mandatory and as such you can purchase the exam only.
Learning Outcomes
On completion of the course, you should have an understanding of the following, for both dwellings and buildings other than dwellings:
•  Context of the amendments to the Building Regulations
• Transitional arrangements
• Calculating the target and design metrics
• Consideration of high-efficiency alternative systems
• Limiting heat gains and losses
• Minimum building services efficiencies and controls – general guidance
• System specific guidance
• Air permeability and pressure testing
• Commissioning
• Providing information
• New elements in existing dwellings/buildings, including extensions
• Work on elements in existing dwellings/buildings
• Consequential improvements
The course should provide you with an understanding of how the new regulations and guidance are likely to affect your projects, what is required to define and develop suitable energy strategies, and your role in that process.
Your course will be hosted on Microsoft Teams if 'Remote' or at our headquarters in Balham, London if 'Face-to-face'. Joining instructions will be included in the booking confirmation sent upon successful booking of a live course. You will receive an email with the subject line 'Welcome to MyCIBSE Learning' from [email protected] once your place has been confirmed, where you can create a password to access your 'MyCIBSE Learning' portal. Please note this portal will host the exam only, which will be assigned to you on the day of the course.
Feedback
'Nearly all projects interact with Part L so understanding the requirements better, particularly sections relating to required submissions, will be applied to ongoing projects'
'Engaging and informative'
The training course is for those wishing to understand the key requirements and guidance for Part L of the Building Regulations, which concerns the conservation of fuel and power, for example, design engineers and project managers. It covers the following Approved Documents:
•            Volume 1: Dwellings, 2021 edition – for use in England
•            Volume 2: Buildings other than dwellings, 2021 edition – for use in England
Building Regulations are a devolved responsibility in Wales, Scotland, and Northern Ireland. This course covers only the Regulations applicable to England.
The course does not cover the use of approved compliance software.
Please note that existing CIBSE Certification registrants may prefer to attend instead of the 'Part L – short course update', which is less comprehensive and focuses on the key changes to the Regulations, as preparation for the mandatory update exam.
Agenda for event

| Time | Description |
| --- | --- |
| Session 1 | Approved Documents, sections 1-2 |
| Session 2 | Approved Documents, sections 3-6 |
| Session 3 | Approved Documents, sections 7-9 |
| Session 4 | Approved Documents, sections 10-12 |
Speakers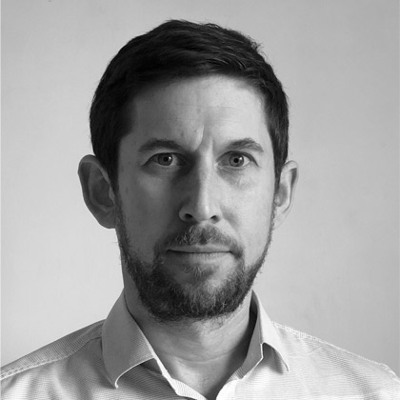 Ross French
Mesh Projects Limited | Director
Since 1997, Ross has worked in both contracting and consultancy, holding leadership positions at three international practices. His qualifications and experience span architecture, urban design and engineering.
In 2009, Ross co-founded mesh, a design practice working towards a sustainable built environment. The company provides targeted, valued advice on new-build and refurbishment schemes across a wide range of sectors.
His project work has a heavy emphasis on energy performance, including Building Regulations compliance, energy assessments for planning applications, and estate-level decarbonisation in the public sector.
He has been a Low Carbon Consultant (LCC) since 2010 and is a member of the CIBSE Technical Symposium Scientific Committee.
Meet the trainer: Ross French, the Energy Efficiency related Building Regulations: Part L trainer (cibseblog.co.uk)
Purchase the exam only option.
The exam is 'Open Book' - texts allowed are:
Approved Document L
The course hand-outs (for those who have attended the CIBSE training)
There are 20 multiple choice questions (worth one mark each) the pass mark is 70%. The time allowed is 40 minutes. Based on government guidelines, an additional 25% extra time is given for special needs. Time allowed is 50 minutes. Please contact the Training Team if you have any special needs.

Once your attendance on the course has been confirmed you will have access to the exam via your My CIBSE Learning Portal under the tab 'My Courses'.

If there is any reason that you should not be able to complete the exam online, please contact a member of the training team at [email protected] to make alternative arrangements. 

Multiple choice questions only have one correct answer - candidates should note that some questions offer options for 'all of the above/below' or 'none of the above/below' so the questions should be read carefully. Questions will cover the Part L regulations including the 2021 updates. Some of the questions will require good engineering judgement. 

The exam is hosted via the CIBSE Learning Management System. Each exam is timed and will automatically log the candidate out once the time has ended. The CIBSE Learning Management System has a single sign on system forcing the candidate to login with a username and password. Once the exam has been started the candidate is unable to pause or restart the exam and must be finished in the allocated time.

Although the exam is 'open book' it is not designed to allow candidates to look up all the answers - material allowed should be regarded as reference. If candidates have not prepared thoroughly by completing the pre-reading and understanding the training course, they may find it hard to finish the exam. CIBSE Training must be notified in advance of any relevant special needs or requirements.
Best practice advice for candidates sitting an exam:
Find a quiet, well ventilated, well-lit room so you can comfortably sit your exam  
Schedule a suitable time where you will have the least distractions (meetings, children, deliveries, etc.)
Check all your technology is working (computer plugged in, near WiFi hub, registration complete, etc.)
Put a do not disturb sign on your door, turn off email notifications, mute your phone, etc.
Check if there is pre-reading for the exam , if the exam is open book, and how much time you have.
Don't get anyone else to help you with the exam as you are the one who will need the knowledge to practice.
Remote - How to join:
This course will be hosted live online on Microsoft Teams. A Microsoft Teams account is not required, you will be sent a link to join.
You can choose to join on your preferred web browser, or if you already have the Microsoft Teams desktop app, click 'join meeting'.  You will then automatically join the course through the app.
Face-to-Face:
The course location will be underneath the respective date, please make your way to the location.
Parking is not available.
Course Materials:
The course presentation and any additional materials will be sent to delegates once attendance is confirmed on the day of the course.
We are working towards being more sustainable, therefore we do not recommend materials to be printed.
What is included?
- Full day training with an industry expert trainer
- CPD certificate
- PDF course materials
- Lunch and refreshments**
**For face-to-face courses
Two simple ways to book:
Card - Use the 'Book Now' button at the top of this web page.
Invoice - Please fill in the booking form here. Please note you are only booked onto the course once Training has processed the form.
* If you are having any difficulties please either email us at [email protected].